Introduction
Culiau has perfected the art of crafting and designing wood objects with the unique tools it offers. The company sells several specialized hand tools, such as the contour gauge, that make shape-contouring more precise. With its corner joint clamp, you can clamp faster and easier while making few mistakes, if any, and Culiau's engraving pen enables more refined and bolder woodwork, boosting the uniqueness of your projects. Whether you are into woodworking as a hobby or a business, one thing is for sure: with Culiau's well-crafted hand tools, you'll enjoy every woodworking session, and your products will have the professional look you desire.
Culiau is not just an online store but also a community for people who love DIY art and objects. Culiau's website sells high-quality tools while helping artists create incredible works and advance their skills to the next level. The Culiau team knows that customers put much trust in the Culiau brand when they buy one of these tools. All like-minded people engage with Culiau and stay loyal to the brand.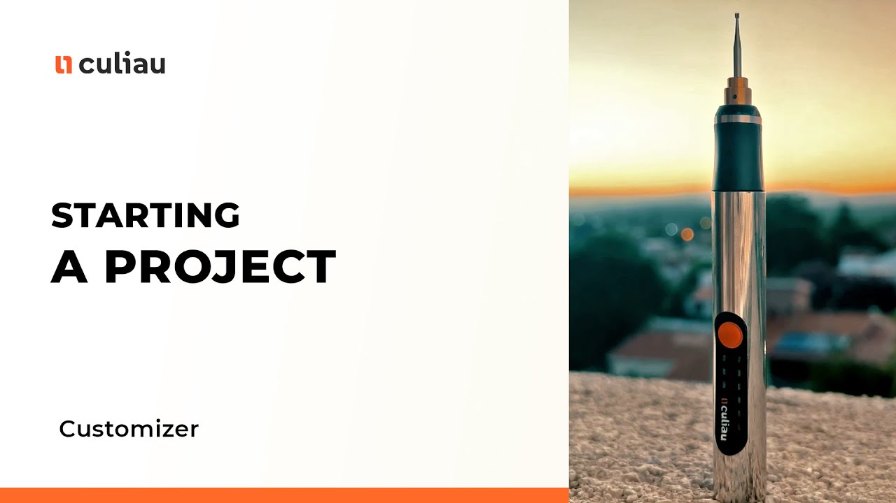 Put Much effort into Post-Purchase Details
"We were looking for a solid and reliable partner to solve our shipping-related inquiries. We used many solutions, and ParcelPanel is the best one!"
Director of International Marketing from Culiau
Culiau has an extended tool line, which helps artists, DIYers, crafters, and woodworkers to perfect their objects. However, sometimes, customers were not able to access information about their order status, including where their orders are and when they will arrive, Additionally, some customers were eager to receive their new tools to finish their projects, and they often grew frustrated by the lack of available information on their order status. Culiau knew a solution was needed because delivery was essential to its continued success."
Why did Culiau face this problem? Because the carrier offered all the tracking information, while Culiau only provided the tracking number and directed customers to check the order information on the carrier's website. The company did not offer daily, real-time order information. The staff also experienced many challenges in communicating with customers about order tracking. Customers often emailed them: "Where is my order? Why can't I find any updates on my order information? How long will the order take to arrive?"
ParcelPanel Solves This Pain Point
Culiau has changed a lot since implementing ParcelPanel services. Thanks to ParcelPanel, Culiau customers can now access all order information and the exact date when their order will arrive through the ParcelPanel tracking page. Tracking all packages through ParcelPanel's all-in-one platform proved simple and successful for Culiau.
"ParcelPanel also tells customers when their packages will arrive. Culiau is happy that our system often emails customers proactively to tell them where their orders are. That's very helpful. Customers can receive their tools quickly to complete their final projects, even on holidays."
                                     Culiau Team
Personalized Content and Growing the Business
In addition to wanting to reduce the number of "where is my order" inquiries, Culiau also sought to develop a loyal customer base and to grow sales. ParcelPanel's branded tracking page gives Culiau an opportunity to provide customized content and product recommendations to its customers, simultaneously improving customer engagement and increasing sales. Culiau now also includes how-to guides and product recommendations in shipping notification emails to promote newly released products and share valuable information. Culiau's site visitors who interact with the branded tracking page are 25% more likely to make a second purchase than those who do not.
"Loyalty helps with retention. ParcelPanel's branded tracking page offers extra value for our customers."
                 Culiau Team
Excellent Results
Since partnering with ParcelPanel, the company has seen a 25% increase in CTR from the tracking page back to the Culiau site. Many customers make repeat purchases based on product recommendations on the tracking page, evidenced by a 20% engagement rate and a significant increase in sales. Thanks to ParcelPanel's all-in-one tracking service, Culiau has lowered its customer service costs and freed its customer care team to put their efforts into high-value work. With ParcelPanel's branded email notification and tracking page, Culiau has an additional revenue stream.
70% reduction in tracking-related inquiries in two months

30% increase in CTR

20% increase in repeat purchases
Now, Culiau can build stronger relationships with these like-mind customers and provide them with a better post-purchase experience to help build their trust in the company. ParcelPanel supports Culiau's efforts to build an excellent reputation and operate a successful business.