About Shopee Express
Shopee Express (officially SPX Express) was founded in 2019 by Shopee, one of the most popular online marketplaces in Southeast Asia. Shopee Express doesn't involve third-party logistics companies - the shipping service is offered by Shopee to ensure that your orders can be delivered as soon as possible.
Currently, Shopee Express boasts extensive networks in most countries in Southeast Asia, and it offers competitive shipping fees. Notably, its delivery network covers small cities and even rural areas. Among all Shopee delivery partners, including J&T Express, XDE, YTO Express, 2GO, Flash Express, etc., Shopee Express is the "Standard" among the shipping options, and it supports both door-to-door delivery and self-collection.
Shopee Express Tracking PH
Shopee Express (also referred to as "Standard Delivery") is Shopee's most popular delivery partner. By choosing Shopee Express PH, sellers can effectively reduce shipping fees within Metro Manila while ensuring the fastest delivery and benefiting from fast payout and guaranteed returns due to delivery failures.
Shopee Express can ship packages up to 144 kg, as large as 100 x 100 x 100 cm. In an attempt to deliver items as soon as possible, it operates from 8 am to 7 pm, 7 days a week (apart from certain holidays). Although the cut-off time for same-day pickup is before 8 am, Shopee Express accepts parcel drop-off during opening hours at any of its Shopee Express service points.
Shopee Express delivery time varies from 1 - 3 working days to 7 - 16 working days, depending on the origin and destination. To learn more about the Shopee Express delivery time, refer to the table below.
| Area (Destination/Origin) | Delivery Time |
| --- | --- |
| Metro Manila | 1 - 3 working days |
| Luzon | 3 - 8 working days |
| Visayas | 3 - 9 working days |
| Mindanao | 3 - 9 working days |
| From Overseas | 7 - 16 working days |
Shopee Standard Express tracking is offered from pickup/drop-off to final delivery. To conduct Shopee Standard Express tracking, you can use the Shopee delivery tracking tool on the Shopee Express official website or by going to "My Purchases" on the Shopee app. In comparison, tracking Shopee Express parcels in bulk is easier if you use ParcelPanel, as the Shopee Express tracking tool on the official website allows you to track up to 30 parcels at a single time, while the ParcelPanel app can fully automate tracking for you.
How to Track Shopee Express?
If you want to find out more details about how to track Shopee parcels handled by Shopee Express, take advantage of the detailed step-by-step guide. Here, we'll go into the details of how to use the Shopee Express tracking tool on the courier website as well as on ParcelPanel.
By Using Shopee Express Tracking
Visit https://spx.ph/, enter your Shopee Express tracking number, and hit the "Track" button next to the search bar.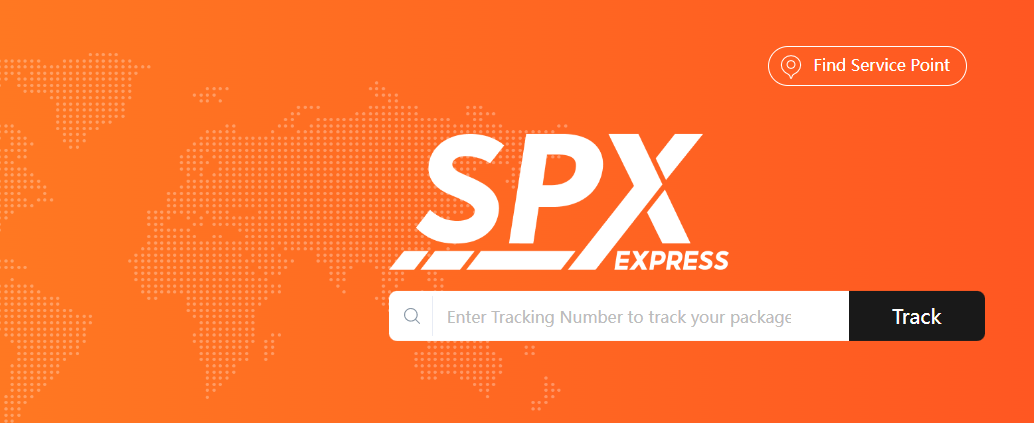 Then, a new page containing detailed tracking information and package information will appear. On this page, you can view the current shipment status and transit history from order creation to the final delivery.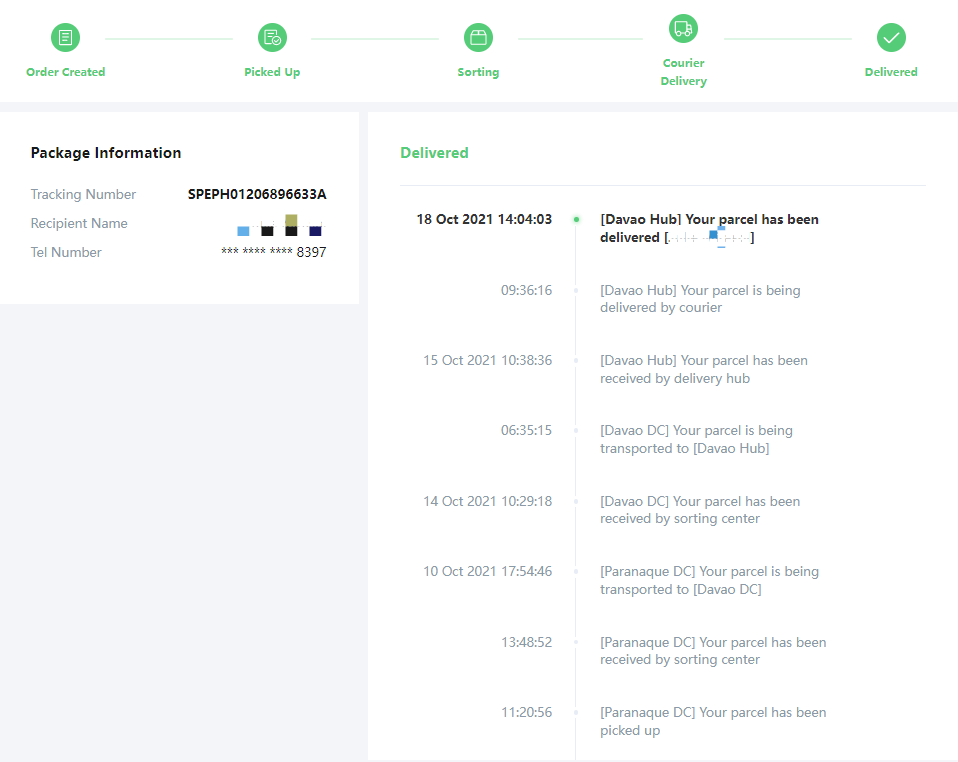 By Using Shopee App
To track your Shopee order, you need to go to "Me" and access your orders via "My Purchases." If you're expecting a Shopee Express parcel, select "To Receive," and you'll find the latest shipment status. The steps are shown in the image below.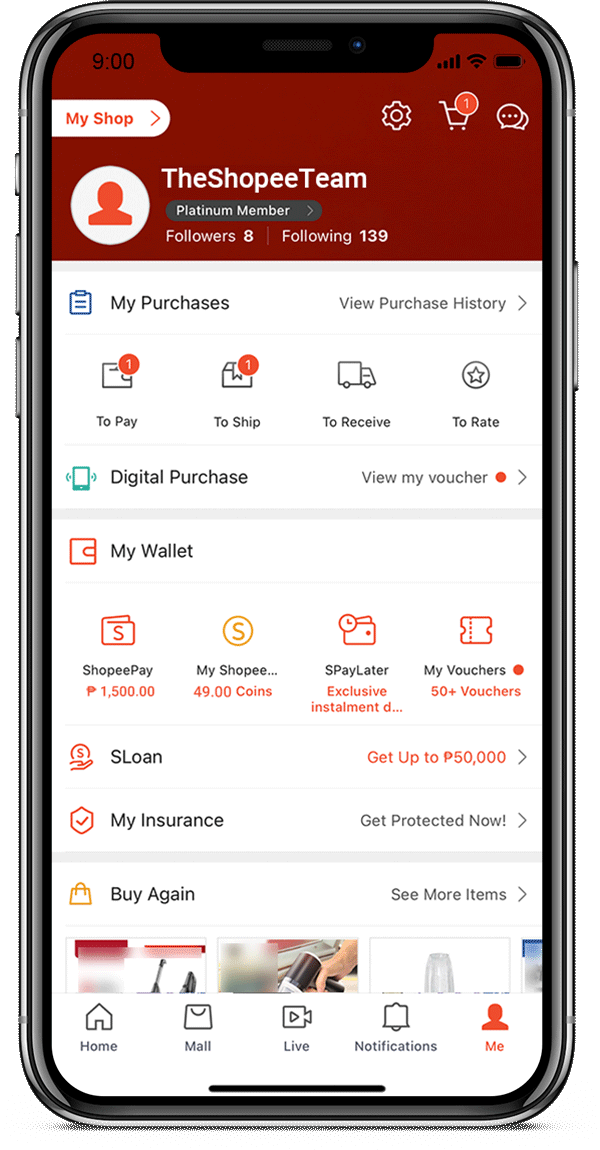 If you need more shipping information, click on the latest shipment status, and you'll find the tracking number and detailed transit history.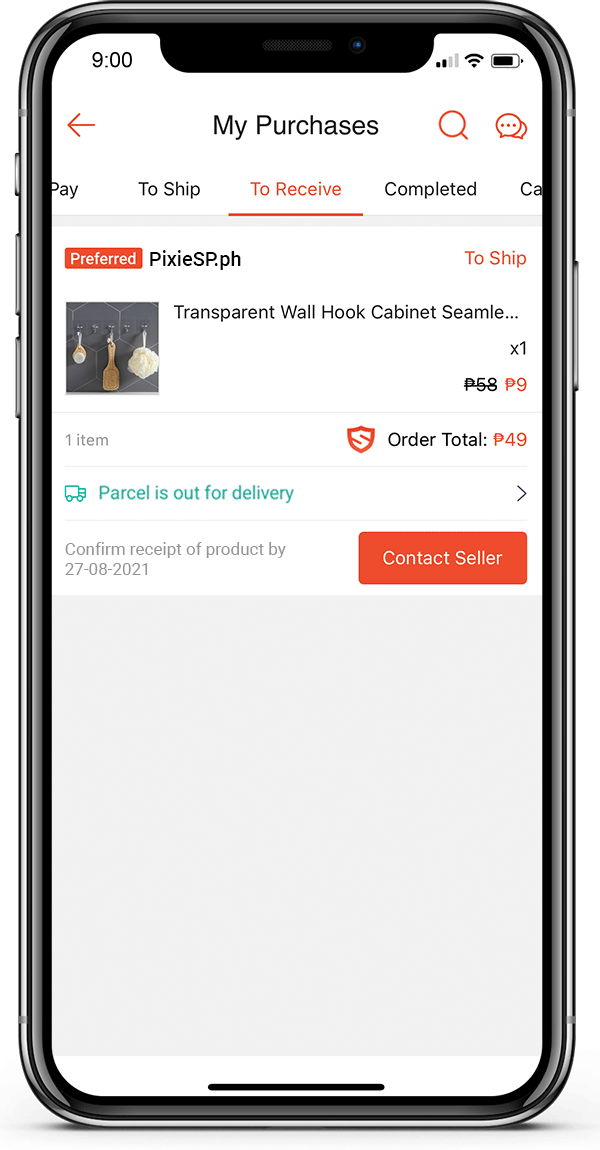 If you sell on various Shopee sites and want to centralize Shopee Express tracking, ParcelPanel is one of the best order tracking websites you can use. ParcelPanel has built integrations with over 1,100 carriers worldwide, including Shopee Express Philippines, Malaysia, Indonesia, and Vietnam. You may choose to go to "Brands" - "Shopee" to track Shopee orders in bulk or "go to "Carriers" and search "Shopee" or "SPX" to access a specific Shopee Express tracking service.
To track Shopee Express PH parcels, you need to choose the "Shopee Xpress (PH) Tracking" service to access the Shopee Express Tracker PH and proceed.
Then, enter your Shopee Express tracking number in the Shopee Express tracking tool on ParcelPanel. Please note that up to 30 tracking numbers (one per line) can be entered each time.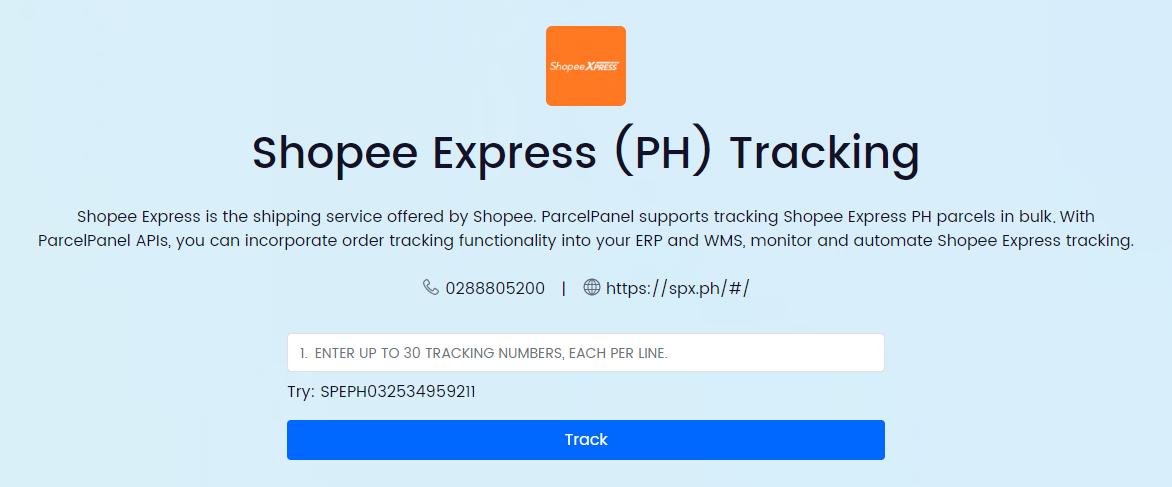 Click "Track" to start the tracking process, and you'll see the Shopee Express tracking results in a few seconds. ParcelPanel's Shopee package tracker provides you with the same transit history as the official Shopee Express tracking tool.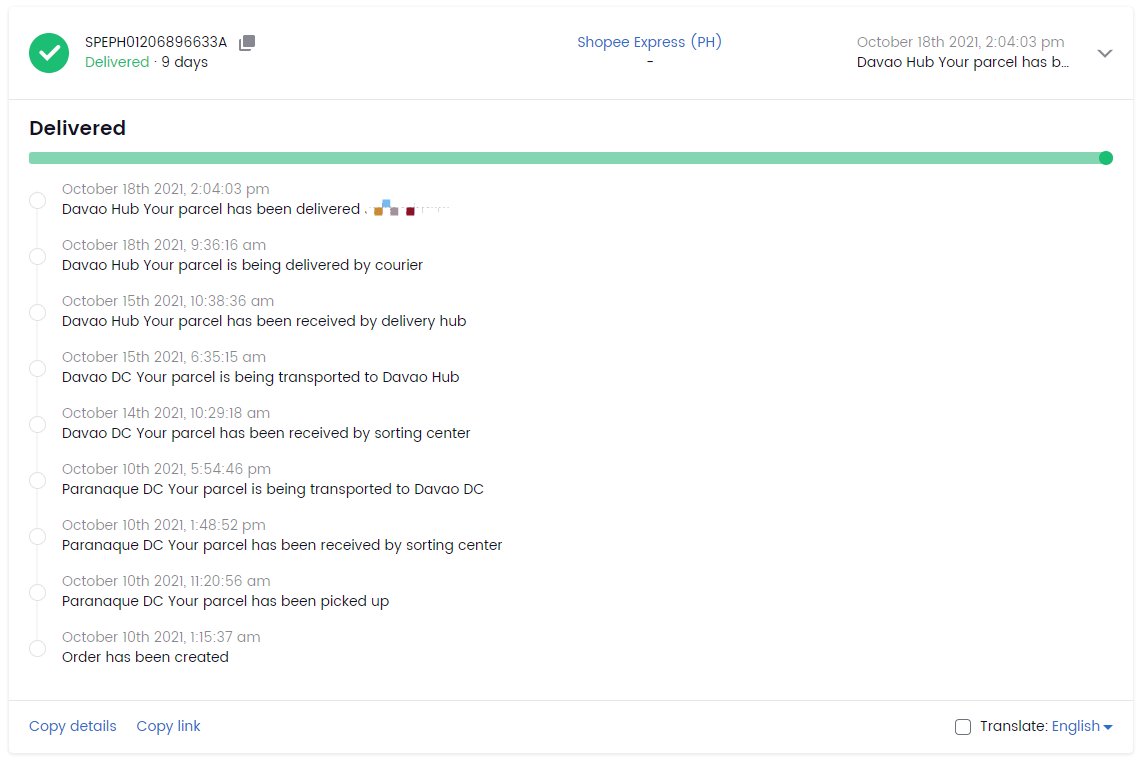 The difference is that you can view the transit time directly. What's more, you can export the tracking information of multiple shipments to a spreadsheet and improve your order tracking efficiency.
ParcelPanel offers a wide range of Shopee tracking services to meet Shopee international tracking needs. If you want to embed ParcelPanel's Shopee tracking functionality into your website or systems, please fill out the ParcelPanel Contact Us form to learn more about the integration with our tracking APIs.
Shopee Express Tracking Number
If you buy from Shopee, it's extremely likely that Shopee Express will handle your package on the ground that it's the "Standard Delivery" method. Then, how to conduct "Shopee StandardAs for each package sent via Shopee Express PH, a unique shipment identifier is issued within 24 hours of the purchase. The shipment identifier is the Shopee Express tracking number, and it can be found on the electronic shipping receipt, package, shipping confirmation email, and order details.
Shopee Express Tracking Number Format
As for Shopee Express PH, the tracking number typically consists of 17 alphanumeric characters with "SPEPH" at the beginning to indicate that it's the Shopee Express PH shipping service. The rest of the characters are usually 12 digits, whereas you may also find a combination of 11 digits and 1 letter.
Shopee Express Tracking Number Example
SPEPH01206896633A
SPEPH032534959211
SPEPH033195373107
Shopee Express Tracking Status
| Shopee Express Tracking Status | Meaning |
| --- | --- |
| Order Created | Shopee Express has been informed of the order. |
| Picked Up | A Shopee Express rider has picked up your parcel, or the seller has dropped off the parcel at a Shopee Express service point. |
| Sorting | The Shopee Express parcel reached a sorting hub. |
| Courier Delivery | The Shopee Express rider is with the parcel and on the way to send the parcel to the designated delivery address. |
| Delivered | The Shopee Express parcel has been successfully delivered. |
| Parcel On-hold | Your parcel is on hold either because the buyer requested to reschedule the delivery or because the recipient was absent. |
Shopee Express Tracking FAQ
Does SPX Express deliver on Sundays?
If you're wondering, "Does Shopee Express deliver on Sunday?" you should notice that although Shopee Express couriers pick up your parcels Monday ~ Sunday, from 8 am to 7 pm, the delivery time is limited to Monday ~ Saturday at the same period.
What time does Shopee deliver?
Shopee has many supported logistics channels. Generally, the delivery time of Shopee orders spans from 4 to 18 natural days (excluding public holidays and non-working days of Shopee's logistics partners).
| Area (Destination/Origin) | Delivery Time |
| --- | --- |
| Within Metro Manila | 4 ~ 6 natural days |
| Outside Metro Manila | 7 ~ 12 natural days |
| From Overseas | 9 ~ 18 natural days |
If the Shopee Express delivery time is beyond the delivery window, you may contact Shopee Express customer service to expedite the delivery.
Does Shopee deliver on holidays?
The working days of Shopee delivery partners don't include public holidays. If your Shopee Express parcel is out for delivery, you can expect the delivery on the next working day.
How many delivery attempts does Shopee provide?
Both Shopee Express and other Shopee delivery partners provide two delivery attempts. If the first delivery attempt fails, the Shopee Express rider will contact the Shopee seller to reschedule for a later date. Generally, a second delivery attempt will be made within 2 ~ 3 days.
Please note that should the second delivery attempt fail or the recipient refuses to accept the parcel, it will lead to order cancellation, and the parcel will be tagged as "RTS" and returned to the seller.
Shopee Express Customer Service
In case you need assistance with shipment delays or lost/damaged/stolen parcels, here's the Shopee Express contact number and customer service working hours you need.
Shopee Express Hotline: (02) 8-880-5200
Customer Call Center Service Hours: Mon ~ Fri: 7 am to 7 pm; Sat ~ Sun: 9 am to 6 pm
In-App Chat: 7 am to 1 am (Choose the "Me" tab and "Chat with Shopee" to start chatting)
*Tip: Provide your order ID and username when reaching out for help.