Introduction
Quality, affordability, and fast delivery are some of the things customers enjoy when they buy products such as electric bicycles, 3D printers, laser engraving machines, laptops, robot vacuum cleaners, RC drones, and smartwatches from BuyBestGear. However, their passion for providing a dependable e-commerce solution for high-quality, low-cost products would not be enough to shield them from significant challenges, such as stagnant cash flow and rising customer service costs.
Challenges
Overwhelmed with shipping-related inquiries

Declining customer loyalty and retention
To provide delivery tracking, BuyBestGear often emailed customers a tracking number that needed to be manually checked on carrier websites. It was cumbersome. Also, the staff spent 8 hours per day handling customer inquiries, 70% of which were delivery-related questions. It took a toll on the customer service team. The problem was that all tracking information came from the carrier instead of the brand itself. Therefore, they lost engagement with their customers, and they had no control over the post-purchase experience.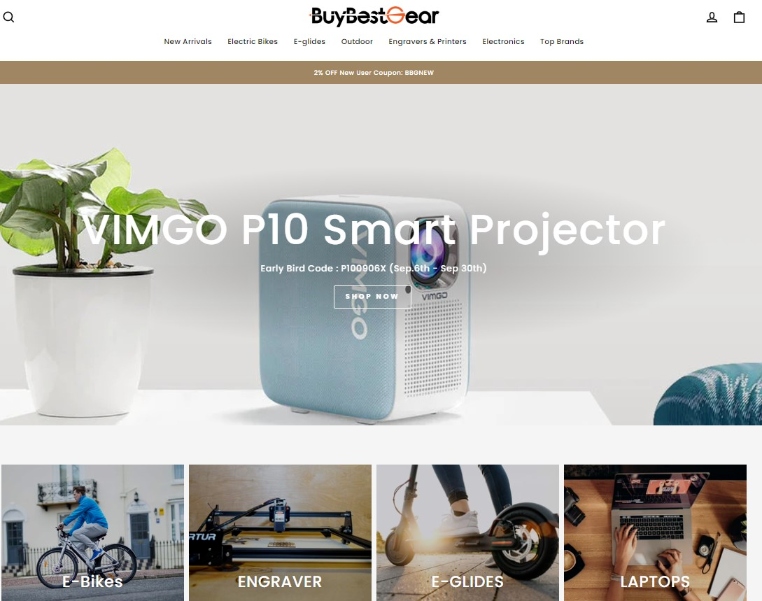 Solution
All of that changed when BuyBestGear implemented ParcelPanel. With ParcelPanel, customers can check and view tracking information on an all-in-one tracking platform. Implementing proactive order status notifications (delivered by email) offered customers up-to-date tracking information. Using ParcelPanel's cross-sell has given BuyBestGear a great chance to offer their customers product recommendations, keep them engaged, and generate additional monthly revenue.
Results
By teaming up with ParcelPanel, BuyBestGear has achieved a lot of wins. ParcelPanel's features, such as product recommendations that bring returning traffic to the website, have helped them build a strong relationships with loyal customers and generate more sales with the branded tracking page.
After BuyBestGear implemented ParcelPanel, this company has seen:
A €100,000 revenue increase in two months
70 % reduction of shipping-related inquiries in two months
15% CTR from BuyBestGear branded tracking page back to the website
Their digital product manager says: " Thanks to the ParcelPanel branded tracking page, many faithful customers make a repeat purchase."