A Quick Overview of Black Friday Cyber Monday (BFCM) 2022
Black Friday Cyber Monday (BFCM) attracts a lot of shoppers to e-commerce storefronts. And they don't visit those stores to browse products—they actually buy. According to Future Publishing, 77% of US consumers will be more engaged with BCFM this year, seeing it as a great opportunity to get some great deals. 
However, this year's BFCM will also benefit business owners because software and app developers are offering great deals on their solutions. As a result, BFCM 2022 isn't just about empowering customers—it's also about empowering businesses like Shopify stores to upgrade their setups for less. 
With that in mind, let's review some of the best app deals for Shopify stores this BFCM. 
Best BFCM Shopify App Deals for 2022
1. Parcel Panel Order Tracking
Parcel Panel is a favorite of millions of Shopify merchants looking to create a branded post-purchase experience. It's specially made for tracking the status of your customer's orders, but also has features like product recommendations and discount upsells to help you increase sales.
Parcel Panel supports all the renowned tracking solutions used by merchants, including AliExpress tracking, China EMS, China Post, YunExpress, and 4PX. Store owners can use it to provide customers with tracking details via Shopify native email and SMS notifications.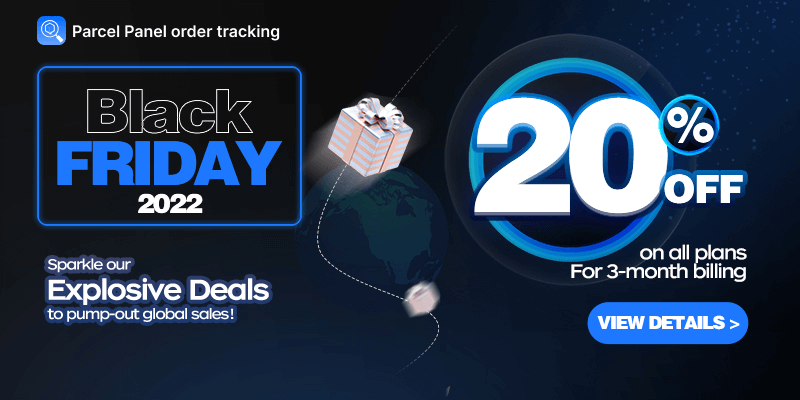 Key features:
A smart dashboard for filtering, searching and exporting orders
Real-time automatic tracking, syncing, and courier matching
8 shipment statuses to help merchants address order exceptions efficiently
Shipping progress bar to keep customers up-to-date and informed
Branded, multilingual tracking page to delight customers
Integrate with all dropshipping apps
🎁 Exclusive offer: Special discount 20% off on all plans, as low as $7 per month, $0.0012 per order. Valid from Nov. 1 to Nov. 30.