Customer experience management is an essential skill you must have to succeed in the eCommerce space.
You need to generate continuously and repeat sales. Even though Instagram ads, Facebook ads, Influencer marketing, and other marketing strategies function to generate more traffic and sales, they contribute mainly to one-time sales.
To get repeat sales, however, you need to provide your customers with the best experience possible, so that even after their purchase, they'll still ruminate on the great value you've given them, and because of that, they'll return for more.
In this article, I'll be diving into what eCommerce customer experience is, why it is important, and how to improve it.
Let's get right into it.
Ecommerce Customer Experience - What Is It?
The eCommerce experience refers to how you make your customers feel or their perceived impression of your brand.
Having a good customer experience means getting your customers' approval by appealing to their logic and emotions.
It is your customers' opinion of how your eCommerce store treats them, what their feelings towards your brand are, and their behavior and loyalty to your brand.
If they like you, they are very likely to return and buy more from your store and recommend you to others.
This is, however, not the case if you treat them badly and they have a negative impression of your brand.
Giving your customers a top-notch customer experience is a must if you want to increase sales.
A PwC research revealed that 73 percent of shoppers find customer experience as an important criterion in making purchase decisions.
However, only 49 percent of consumers in the U.S. say brands give buyers a good customer experience.
Additionally, the eCommerce experience also incorporates everything that occurs from the time a customer hears the name of your brand to the time they decide to stop and buy from you.
Why Is Ecommerce Customer Experience Important?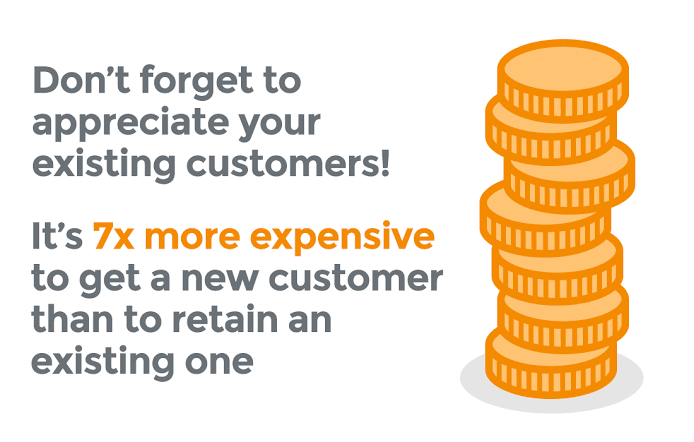 The eCommerce experience is important for your online brand because it is an effective way of keeping your old customers coming back.
When you give a good customer experience, you generate happy customers, and happy customers become evangelists for your brand.
They will get you referrals from their family, friends, and work circle.
A study revealed that after a bad or good customer experience, 36.7 percent of shoppers tell their family and friends about the good experience, while 33.7 percent tell family and friends about their bad customer experience.
The reason for this is not far-fetched–human beings are emotional and social beings. They will tell those closest to them about the way they feel and why they feel that way.
Therefore, if your brand is responsible for their happiness, they are surely going to talk about it to those closest to them. The same thing happens if you treat them poorly and make them unhappy.
You may not even know you treated them poorly because only 20.1 percent will send feedback to your brand after getting a bad customer experience.
Therefore, the majority of them will stop buying from you without letting you know why. That means a bad customer experience equals a loss of customers.
That is why you should invest in customer experience management so that your current customers become retained customers who generate new customers for your brand.
That will generate increased traffic to your brand and result in more sales.
Therefore, to summarize, a good customer experience results in an improvement in:
Customer loyalty, trust, and evangelism
Customer retention,
Customer lifetime value,
Purchase experience,
Referrals
AveragImprove the
Brand equity,
Revenue and growth.
Tips to Improve Customer Experience for Your E-commerce Store
As we have said, investing in customer experience management is an essential key to improving your brand's traffic and revenue.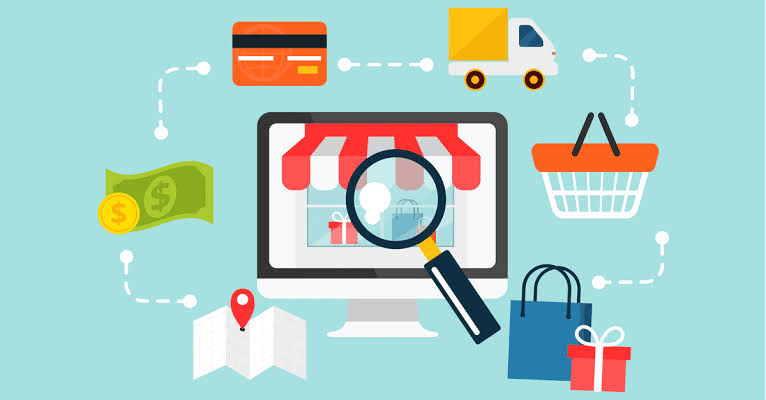 Here are the best tips for improving customer experience, to achieve that:
1. Develop a User-Friendly Website
The first thing that connects customers with your brand is your website, and the way you develop it will either mar or make your brand.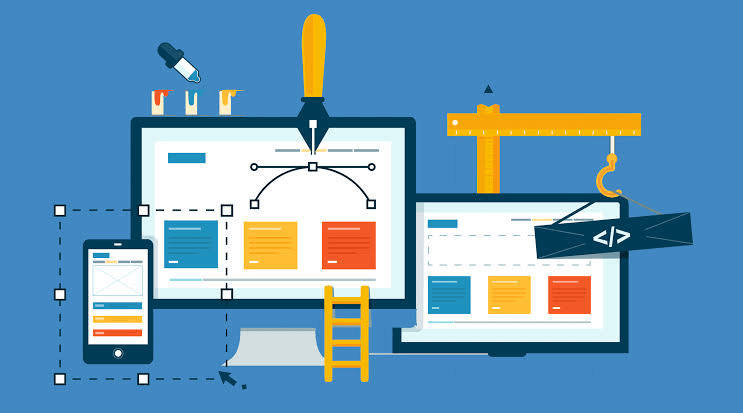 Develop a well-designed eCommerce website that will create a lasting impression on your customers. It should not be chaotic and unproductive.
Here are some characteristics of a user-friendly website:
It loads fast—within three seconds,
Has top-notch navigation,
Has options for advanced product filters,
Has a clear call to action.
2. Optimize for Mobile
Every serious eCommerce store must have a mobile-friendly version of its website.
That's because shoppers make 65 percent of visits and 53 percent of sales on mobile devices—phones and tablets.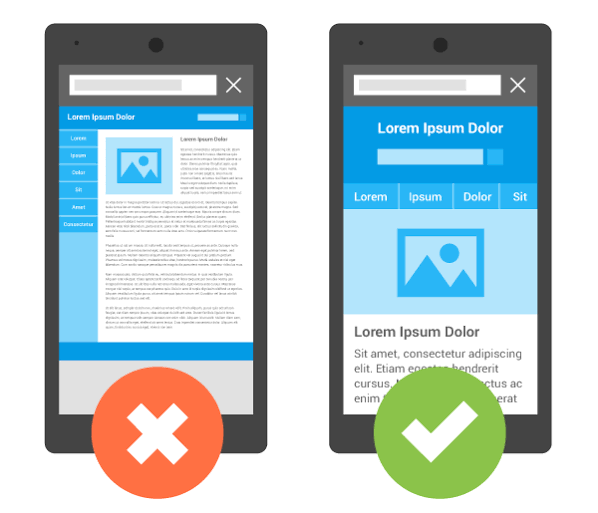 Therefore, if you don't optimize your website for mobile users, you'll miss out on this potential source of organic traffic.
Use these tips to make your website mobile-friendly:
Ensure you have a separate mobile version of your website,
Make it easy to navigate,
Make it simple by cutting out the heavy content,
Improve the load speed,
Balance the whitespace,
Use attractive and legible fonts.
3. Offer Excellent Customer Support
Giving your customers excellent support is essential to improving the customer experience.
You should have a customer support team with both attitude and aptitude.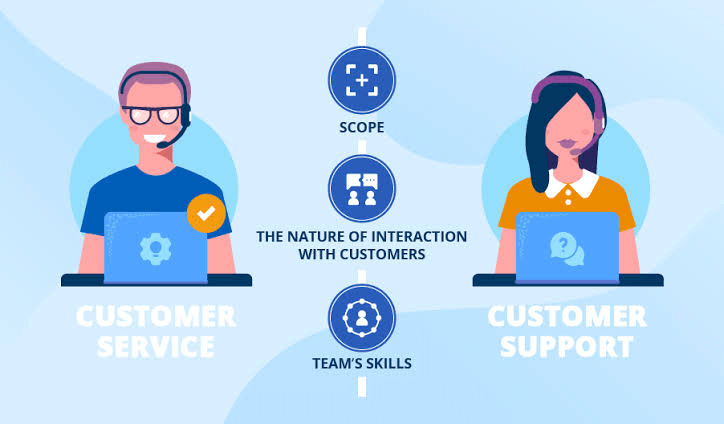 A bad customer experience is most likely to come from a bad customer support team and not the whole brand itself.
That is why you should regularly assess your customer support team, and a good tactic is to ask the customers themselves. Customer feedback is an essential tool for doing this.
Another good tip is to consider consulting customer experience professionals to train your support team.
4. Ask for Referrals.
Your referrals will naturally increase when you invest in customer service management.
However, you can be deliberate about this and ask your customers to refer you to their close friends, family members, and co-workers.
Of course, you can only do this if you're confident they had a good experience with your store.
Another good tip is to ask them for reviews. Reviews can point you to the things you're doing wrongly and help you alter them.
5. Send Clear Emails
Most eCommerce stores send emails as a part of their eCommerce marketing strategy.
Therefore, you need to stand out with your emails.
Make a lasting impression on your customers by using a friendly tone, providing value, and not trying to sell your products.
Some other useful tips include:
Using a standard email structure
Having a compelling subject and title
Having a clear CTA
Personalization
6. Personalization
All your customer communication should be personalized because every customer is unique and has different problems.
Use communication channels that encourage personalization, such as social media.
Use your customers' names to address them.
Your content should be directed towards solving the problems of your potential shoppers.
7. Create a Social Media Community
If there's a place where you can find a good chunk of your customers and potential ones, it's on social media.
Therefore, you must engage with them on social media.
Share engaging content on various social media channels and promote new products.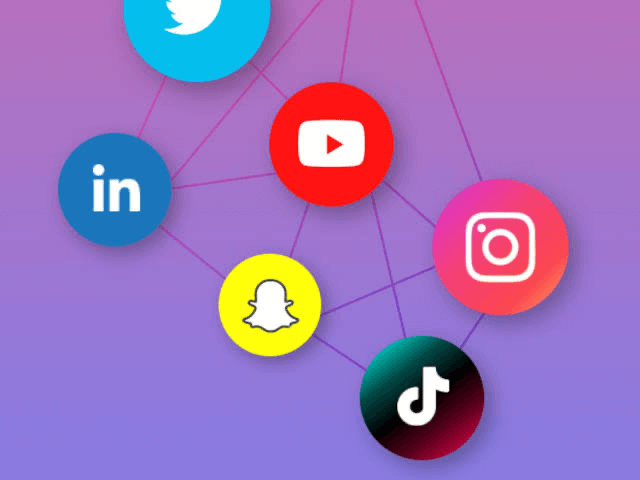 Your content should be entertaining, engaging, visually appealing, and creative. Promote the content on all social media channels like Instagram, Facebook, LinkedIn, and others, and rack up followers who'll be your potential customers.
8. Engage with your Customers Across all Channels
Besides creating an online social media community, you also need to engage them on other platforms like discussion groups and forums.
This strategy is multi-channel and helps you build a relationship with your customers.
Some useful tips include:
Developing consistent content on your blog
Post more social media content,
Connect with your customers on forums and discussion groups like Reddit and Quora,
Hire experts outside your company to outsource your content.
9. Build Beautiful Product Pages
Product pages are those web pages on your website that display your products and their details. It is the powerhouse of your online business website.
That is the page where shoppers make buying decisions.
Don't make mistakes on your product pages as this looks very unprofessional.
To create a good customer experience, your product pages ought to stand out and be compelling so that shoppers can take positive action.
Your product pages should appeal to potential customers emotionally and logically. Your call to action must be visible and clear.
Additionally, use high-quality products and images. You should also optimize your content for search engines.
Furthermore, select a web hosting package that will help your pages load quickly.
Finally, write an outstanding copy that describes the features and benefits of your products.
10. Fast and Free Shipping
A good tip for improving your customer experience is to offer them free shipping-who doesn't want free packages from time to time?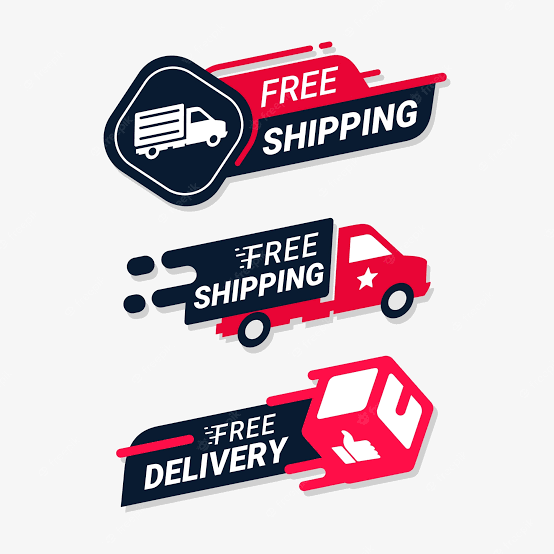 Most customers, if given the choice, will pick a costly product that has free delivery attached to it rather than a cheap product with a high shipping cost.
That is customer behavior that you need to align yourself with.
Furthermore, your delivery should be fast and efficient. If you provide customers with poor delivery, they may not buy from you again.
You should also offer them a wide range of delivery options for the best results. 60 percent of potential shoppers will leave your brand for another brand with more flexible shipping options.
Conclusion
Investing in good customer experience management will do more for growing your brand than you can imagine.
Besides driving up traffic and sales in the short term, creating a good customer experience will also help you retain your customers, which will increase your chances of repeat sales.
That is why you should always ask for customer feedback so that you'll know what you are doing correctly and areas where you need to improve.