As a savvy online shopper, you relish the joy of finding a 'perfect product' while anticipating the product after the purchase. If you're a business owner, you will want to consider the best customer retention techniques. And that's where the importance of understanding the post-purchase behavior comes in. Let's get into the nitty-gritty of post-purchase behavior and why you should care about it. Don't worry. We'll make sure to keep the enlightenment as fun as possible. 
What is Post-Purchase Behavior?
The post-purchase behavior is simply how customers act and feel after they've made a purchase. This is everything, starting from the successful payment to leaving a review.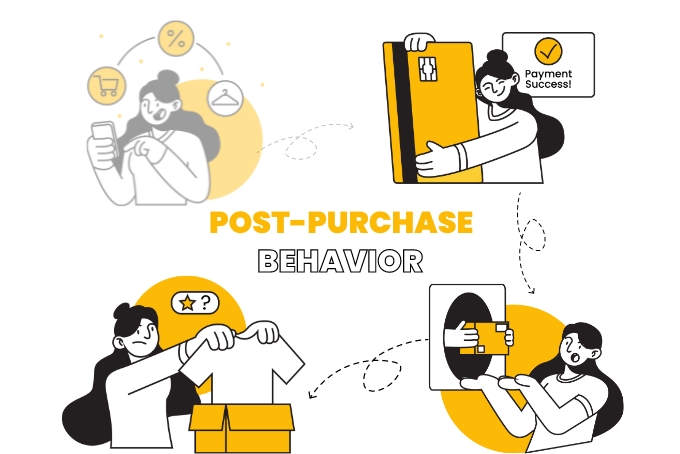 The latest research indicates that post-purchase behavior can leave a profound impact on the success of e-commerce businesses. Do you know that 96% of consumers say that customer service is an essential factor in their loyalty to a brand? Or that 75% of consumers are highly likely to make a repeat purchase if the return process is easy? 
These statistics clearly indicate the importance of understanding and influencing customers' post-purchase behaviors. It is especially critical for e-commerce businesses that rely heavily on communication and customer feedback. 
Unlike the interactions in brick-and-mortar stores, online shopping is influenced by how the product is branded. This is because, more often than not, there is a mismatch between what is advertised and what the customer wants or expects. 
That's the reason why, as an e-commerce business owner, you have to go the extra mile and encourage positive post-purchase behaviors throughout the customer journey.
Post-Purchase Behavior Examples
When buying products, consumers anticipate certain benefits that they want from the product. Whether this expectation is met or not determines the future behavior of the consumer. This narrows down to one of two outcomes, satisfaction or dissatisfaction.
Positive post-purchase behavior examples include things like leaving a glowing review, telling friends and family, and of course, making repeat purchases.
On the other hand, negative post-purchase behavior can have the opposite effect. Negative reviews, returning the product due to poor experience, or simply not making any future purchases. Businesses have to keep an eye out for negative post-purchase behavior as it can significantly impact their reputation or worse, their revenues.
Let's consider an example of both positive and negative post-purchase behavior. A customer ordered a pair of new shoes from you. After receiving the shoes, he noticed, they were a little tight and uncomfortable. When he reached out to your customer service, you were very receptive and helpful, making the return process smooth. In this case, a positive purchase behavior would be leaving a positive review, recommending your brand, and sharing the positive experience.
Now let's look at a negative post-purchase behavior example. Imagine a customer received a package from you, and the product was damaged or not as described. When he tried calling your customer service, the waiting time was way too long and eventually unhelpful. He would leave a negative review, return the product or choose to shop with a different retailer altogether. 
This goes on to show how creating positive experiences for customers can not only generate revenue but build a loyal customer base.
Importance of Influencing Post-Purchase Behavior
For an e-commerce business to be successful, above all, it is crucial to understand the post-purchase behavior, which can be used to predict customer loyalty and advocacy. It's essential for you to go beyond just making the initial sale by creating superb experiences and making the customers feel they are taken good care of after the buy button. Let's learn more about why post-purchase behavior can't just be ignored.
Repeat Business: Repeat customers are essential for the success of any business. In fact, it can do wonders for your business saving you the hassle of reaching out to new customers. The magic words are to keep the customer. You can influence their post-purchase behaviors by providing personalized recommendations, sending exclusive offers, and creating a smooth return process are all ways to encourage repeat business.
Post-Purchase Dissonance- Have you ever bought a product and wondered if you made the right choice? This is exactly what post-purchase dissonance is. It's any anxiety and doubt that happens after a purchase. By understanding this conundrum, businesses can address these concerns and reduce post-purchase dissonance. For instance, sending up follow-up communication to check in on customer satisfaction or offering a flexible return policy can help lower this burden on customers. Happy customers who are confident in buying from you will immensely benefit your business due to its domino effect.
Implications of post-purchase behavior for marketing 
By analyzing post-purchase data, businesses can gain valuable insights into their customer's preferences, behavior, and satisfaction levels.
As a marketer, you want to home in on the above factors. You also want to ensure that your brand delivers the promises made. You should not only meet the designated expectations but exceed them by far. 
A post-purchase evaluation may affect future related decisions. This information can be utilized to improve the customer experience and optimize marketing efforts. For example, if a business notices that customers are returning a particular product frequently, it can analyze the data to determine the cause and make the necessary changes.
Post-purchase behavior might just be the holy grail of consumer marketing. Imagine getting a customer for life! If it's done right, everyone stands to win. The customer is happy buying and even begging to buy more. Big brands like Apple have achieved this, and their products sell out as soon as they are released.
But you, too, can do this and create that spark in your business.
Post Purchase Behavior Marketing: 10 Best Practices
Congrats, now that you've made a sale let's explore how post-purchase marketing will keep your customers coming back for more. Here are the ten best practices to keep in mind:
1. Set up auto-order confirmation email 
After a customer makes a purchase, they expect or at least want to know if their order went through successfully. By automating confirmation emails, you can kill two birds with one stone because by doing so, you save time and clear customers' expectations. 
Make sure to customize it, making it attractive and relevant to your client base. It is a proven fact that customers love customization. This also helps to ensure higher retention rates. This is the best hack to continue building a relationship with your customers over time. 
2. Proactively address WISMO concerns
'Where is my order?' is a common question among customers. ParcelPanel is a perfect solution that allows businesses to proactively address WISMO concerns. Today's customers have virtually zero tolerance for issues, and there is a dire need to make the process seamless. By providing real-time updates on shipping and delivery, businesses can alleviate customer anxiety and create a positive post-purchase experience.
Customers can now easily track their orders by themselves. They just input their order numbers, and boom! It works like a charm.
This helps put the customers at ease as they can easily follow the progress of shipping from start to finish.
3. Incentivize repeat purchases
The repeat purchase rate is an important metric that assists you in making the most out of your existing customer base. Offering exclusive discounts or free shipping for repeat purchases encourages customers to come back for more. It's a win-win situation for both sides - the business and the customer. Another vital tip is requesting reviews by rewarding them with coupons for the next purchase. You need more than just getting your foot in the door. You want to plant seeds that will grow later.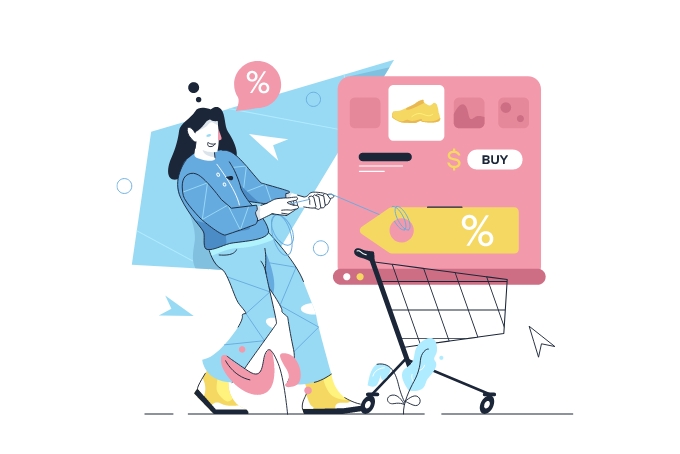 4. Be responsive to customers
Without a doubt, customer service can make or break a company. Generally, when customers reach out to you, they expect prompt replies and hope their problems can be solved immediately. Fast responses imply that you value them and care about their experiences. Customer responsiveness not only helps to ensure customers' needs are met but also contributes to good ratings. 
Studies indicate that consumer expectations are on the rise and will likely continue in the future. As a general rule of thumb, you must manage expectations upfront, develop procedures, and leverage technology. A good example is the use of self-service options.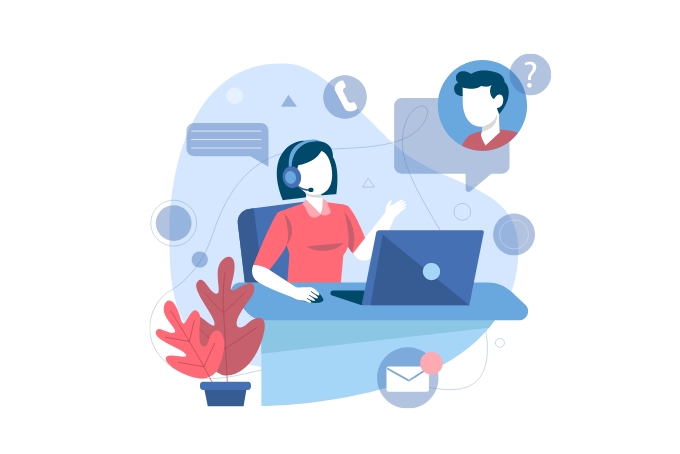 5. Have a customer-centric return and refund policy
A customer-centric return and refund policy is crucial for building trust with customers. The main caveat here is to offer easy-to-initiate returns. You don't want your customer to wait for days or even longer after the request. Autonomous online returns systems are already in place in today's technological age.
The process should also be uniform and consistent for all customers. But the end goal should be to prevent future returns by analyzing data and making the product better.
6. Provide detailed how-to-guides 
 People appreciate concise steps that walk them through a process. This makes it easy for them when they have queries and saves you time. Creating a guide helps to engage customers and offer 24/7 help even when you are not around.
Using images and descriptions goes a long way in helping the customer achieve the objective. 
7. Invite customers to your loyalty program
 Loyalty programs encourage customers to keep coming again so that they can gain a reward. By offering points, exclusive rewards and discounts, businesses can foster long-term relationships with customers and create a loyal customer base that generates repeat business. Customer loyalty is a secret weapon that draws customers like a magnet. 
There are many models of this program, and you can choose one that works for you. Subscriptions and referral programs are some that have shown huge benefits. Understanding your customers' buying habits and the value added to the company will help shape such loyalty programs.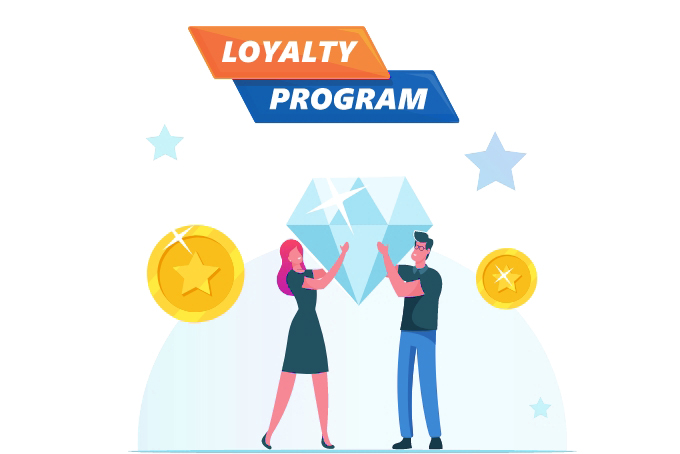 8. Encourage customers to spread word-of-mouth
This is one the most powerful marketing techniques out there. Word-of-mouth is a free and surefire way to get your business up and running. The overhead remains low as there is no associated cost in advertising while the bottom-line margins significantly go up. 
Encouraging customers to share their positive experiences with friends and family can help expand your network and generate new business. Word of mouth makes your business popular and almost larger-than-life. For example, Elon Musk has capitalized on this technique with Tesla, getting significant attention from both the media and the masses.
9. Think highly of customer feedback
Although this is hard to do, and some customers are just downright negative, constructive feedback is a huge plus. It is valuable information that can help businesses improve their products and services. And the best part is that it's free. In comparison, hiring a consultant to assess your product's SWOT (strength, weakness, opportunity and threat) can cost a fortune. By listening to your customers' feedback and taking criticism positively, you can achieve a lot. Instead of ignoring feedback, take it seriously and use it to make meaningful changes that benefit your business.
10. Build a community for customer engagement
In the social media age we live in today, online communities have the power to significantly influence a brand's success. Building a community around your products and brand creates a sense of belonging for customers. Research also shows that 45% of buyers spend more time researching a product before purchasing, so a positive community world is to everyone's advantage. By engaging with customers on social media, hosting events, or creating online forums, businesses can foster a loyal customer base leading to positive word of mouth. A great example is Reddit which is an informative source for various product niches. You may also choose to build a community on Facebook and Discord. 
Conclusion
Post-purchase behavior marketing is essential for e-commerce businesses to maintain customer loyalty, generate repeat business, and build a positive brand reputation.
By understanding post-purchase behavior and implementing best practices, businesses can create a seamless post-purchase experience that exceeds customer expectations and urges them to keep coming back.
With the increasing competition in the e-commerce space, it's more important than before to prioritize post-purchase behavior marketing as a strategy to stay ahead of the curve. So don't just sit on the fence. Take the initiative and develop an aggressive post-purchase marketing campaign. This will ensure success in both the short and long term.