Research shows that completing delivery activities as soon as possible and bringing customers a high-quality logistics and transportation experience can bring more repeat customers to your store and increase store turnover.
But in the time after the customer places the order, all you can do is send the package out, hand it over to the logistics provider, and wait for the status of the item to show "delivered". But if the courier does not mark the order as "delivered", but "delivered abnormally", are you confused about what to do next?
There are many reasons for delivery exceptions, we cannot completely avoid. But we have to take some steps to avoid our customers leaving bad reviews. As a qualified seller, you should understand what delivery exceptions are and how to deal with them, which is important for creating lifelong customers.
Delivery exceptions are an unfortunate part of doing business, but the good news is they aren't completely outside of your control. Here's everything you need to understand, handle, and minimize delivery exceptions as a business owner.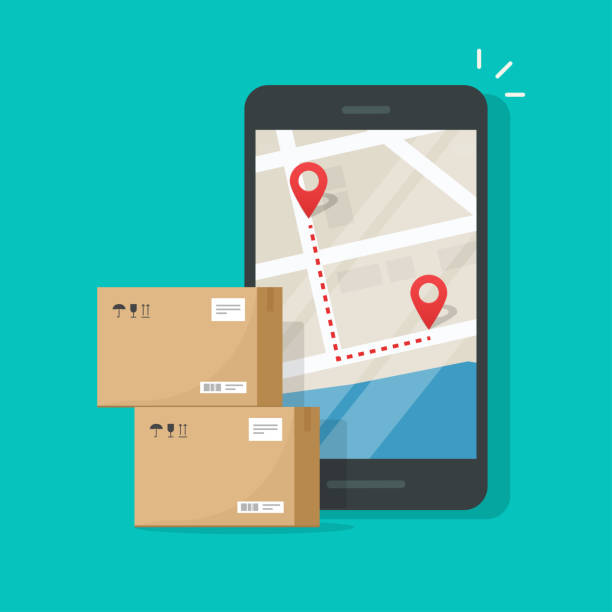 6 Types of Delivery Exception
How to Handle Delivery Exceptions?
What Is A Delivery Exception?
A delivery exception is when a package experiences delays in transit. Packages can be delivered abnormally for some reasons, sometimes due to errors in transit, but they are usually due to environmental factors (such as severe weather), customs delays, incorrect recipient addresses, delivery attempts during the absence, there will be delivery exceptions.
Whether you're working with FedEx, USPS, or another shipper, delivery exceptions are inevitable. But for whatever reason, delivery exceptions can lead to customer frustration, so it's your job to address a delivery exception and make sure it doesn't create a negative experience for your customers.
Let's take a closer look at each
Incorrect address
If the shipping address on the package label is incorrect, incomplete, or undeliverable, the chances of a delivery exception go up dramatically and your carrier won't be able to deliver on time. At this time, the carrier may contact the user to change the delivery address, return the package to the sender, or direct delivery to the wrong address. So to avoid this, you should confirm the delivery address with the customer and double-check the label for errors before shipping.
Missed drop-off
After some packages are delivered, especially some valuables, the recipient's signature is required to confirm the delivery, which is beneficial to prevent the package from being stolen. But what often happens is that when the delivery driver arrives at your house and no one is at home, the courier will deliver it another day, but if there is no one to sign for it several times, the courier will return the package to the sender.
As a seller, you can't avoid the failure to sign for your package, and you are encouraged to use the ParcelPanel tracking tool so your customers will know exactly when their package will arrive and be ready to sign for it.
Item damaged
Packages are usually transported over long distances, and during long-term transportation, there is the possibility of package wear. If your package is damaged before it arrives, there is a chance that the delivery will not be completed, resulting in a delivery exception.
Therefore, before shipping, merchants should use appropriate packaging to ensure that your courier will not be damaged on the way, especially fragile items should be carefully packaged, and do their best to reduce the number of delivery exceptions of damaged items.
Bad weather
Adverse weather conditions can also cause delivery exceptions, no matter how hard you try to deliver on time, you cannot avoid natural disasters such as hurricanes, tornadoes, snowstorms, floods, etc. In these cases, delivery routes may be disrupted. Impassable, resulting in delayed or lost packages.
Although the weather is uncontrollable, when the delivery fails due to the weather, you can send an email to the user to inform them that the package may be delayed and reduce the user's anxiety.
Lost in transit
In transit, the package may also be lost, in this case, you should contact the carrier as soon as possible to inquire about the specific situation, if no one can find the package, this may be the most serious delivery exception.
Customs delay
Customs is a government service that regulates the import and export of goods from a particular country. Sometimes shipments experience problems and delays at customs when leaving your country or arriving in the destination country. But in this case, you only need to worry about international shipping.
When there is an international express that needs to be shipped, the merchant should understand the package shipping regulations in your country/region and the country/region you intend to ship to in advance. If some rules will cause delays in your products, you should notify customers by mail in advance.
There are many reasons for delivery exceptions, and the delay time caused by different reasons is also different. Although there are some situations that we cannot control or change, there are some ways we can minimize consumer disappointment so that we can create the greatest benefit for ourselves.
Why are Delivery Exceptions Important for E-commerce Retailers?
While the profits of e-commerce businesses have soared over the past year, we've seen shipping delays become more common, and fewer orders can be delivered on time. Delivery experiences can have serious implications for e-commerce retailers, and when a delivery anomaly occurs, customers may contact the company or operator or complain about social media, affecting your brand. In the worst-case scenario, the customer decides to return their package, which can cost your brand a lot.
Delivery experiences can also increase your business churn, with research showing that poor post-purchase experiences are a major source of customer churn. According to statistics, 98% of shoppers bet their entire brand loyalty on the delivery experience.
A dissatisfied customer who just experienced a late arrival will also not recommend your business to others, even though your product is not bad, which is why delivery experiences can seriously affect your NPS.
How to Handle Delivery Exceptions?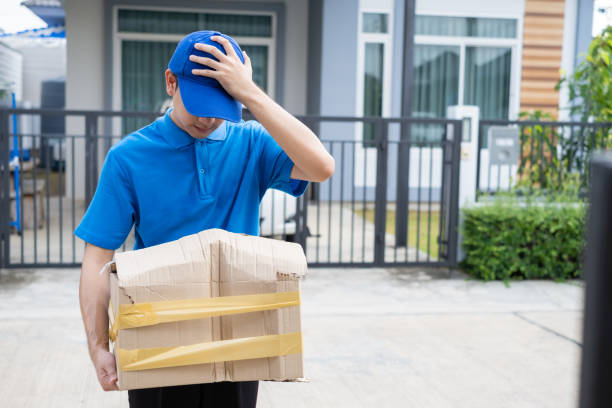 As you can see, almost all packages are subject to delivery exceptions, and all you can do is take a series of precautions to minimize delivery exceptions. Also, as a merchant, you need to be prepared for delivery exceptions. Here's how to handle delivery exceptions.
Notify customers
The best way to stay on top of delivery exceptions is to track every package you ship in real-time and visualize the logistics status. ParcelPanel can help you track order status in real-time, and when you notice an abnormal package status, notify your customers about delivery exceptions, let them know you're dealing with the situation, and do everything possible to deliver their items as quickly as possible.
You can reach your customers through multiple channels to ensure they know you haven't forgotten about them and improve buyer satisfaction. Any opportunity to turn a suboptimal situation into a positive experience will be remembered for another sale and future delivery.
Contact the carrier
When there is a delivery exception, in addition to notifying the customer, you also need to know the actual situation of the package. You can contact the carrier for more information. It's easy to find their contact details on the carrier's website, give them a call and see if they have any information on the situation. Then, depending on the situation, you can issue a refund or update the status of the customer's order.
Issue a refund
In the event of a delivery exception due to damaged or lost packages, your customers will expect a full refund from you. You may issue a refund as you see fit. Also, to appease your customers, you can keep customers happy by offering them discounts on future orders.
Conclusion
E-commerce business owners should take this issue seriously when there is a delivery exception, a bad shopping experience can lead to serious customer losses and thus an unhealthy business. You should know what to do in the event of a delivery exception, and if you deal with the issue promptly, the delivery exception won't cause major problems for your business.
Some delivery exceptions can be prevented but many are unavoidable. Having the right partners in place can help you reduce tension with customers and resolve issues quickly, especially when orders are time-sensitive. If you need help with eCommerce fulfillment, check out ParcelPanel.