Shopify is a complete commerce platform that lets you start, grow and manage a business.
With Shopify, merchants can build and customize an online store and sell in multiple places, including Website, mobile, in-person, brick-and-mortar locations, and pop-up shops, and across multiple channels from Social media to online marketplaces. In the e-commerce business, one of the most repeatedly asked questions for customers is, " Where is my order?" To ease up the process for both business and customers, order tracking solutions are very valuable additions to any online store. If your business store is built on Shopify, there are quite a few apps that will help your customers track their orders.
So, just how are order tracking and shipping automation work and what should one do to provide customers with the best possible experience?
1. Assign a tracking number  to each order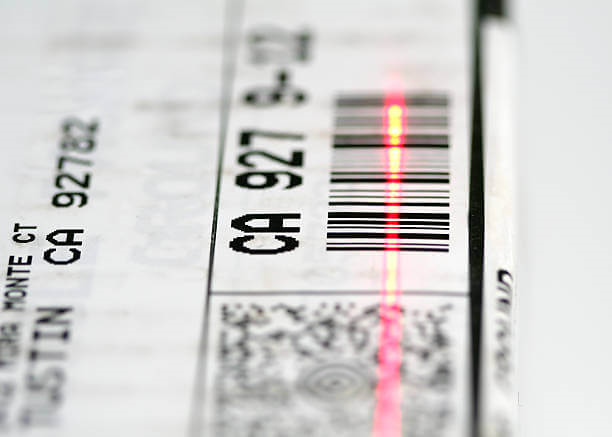 A tracking number refers to a unique set of numbers and letters that is signed for every new order. This is what enables customers to follow their package journey and beware of its location at any point of the delivery process.
It is very crucial to forward the tracking number to the user as soon as the order is confirmed as, without it, the tracking process wouldn't be possible.
2. Make Order Tracking Options Easy Spot
If you have included the order tracking features on your Webpage, make sure you highlight it somehow to inform your customers of such a valuable option.
The order tracking page should be placed so it is easy to spot and doesn't require the customer to click on the multiple links before reaching the page.
One of the best spots in the top right corner in the header navigation is to place your tracking page. However, including it in the footer or as a separate item in the menu, could do the trick as well.
To add 'an order status' page to a menu, follow these steps:
From "Shopify Admin," select the online store.
Select navigation.
Select the menu you would like to add the order to.
Look up the Page link.
Select Add menu item.
Enter a name ( to appear in your navigation).
Under "Link", select Page.
Select order status.
3. Send out instructions for parcel tracking
Even when you have a tracking page integrated into your online store, not every customer will go back to your store to find out the status of your shipping. This is why you should always send out clear instructions with your order confirmation emails about how to track orders.
Also, not everyone will be aware that such options exist. So, let your customers know that order tracking is available for them while they are shopping at your store.
4. Inform Your Customers About the Estimated Delivery Date.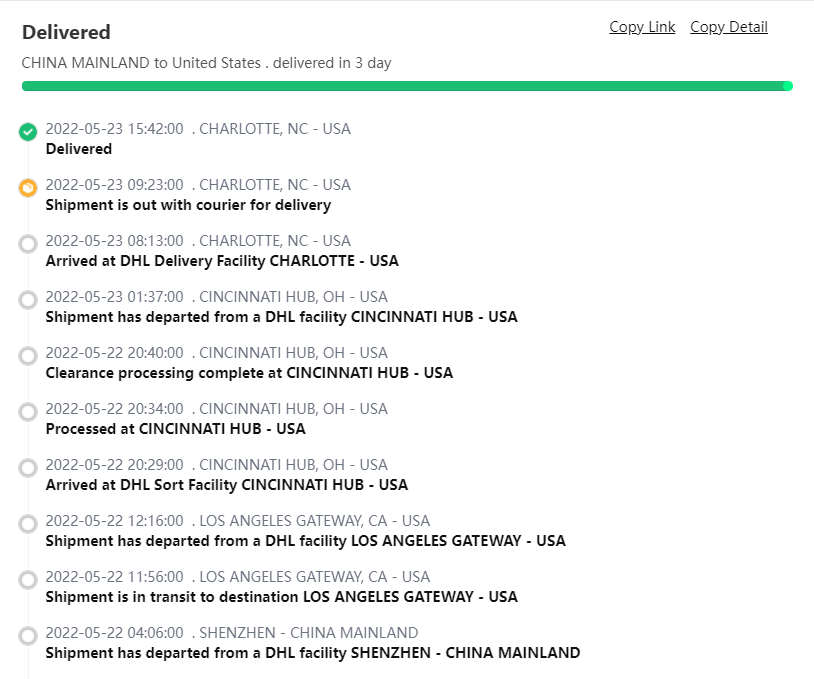 source: TrackingMore
One of the most crucial things for customers is the estimated delivery date. Ideally, it would already appear on the product page so customers could make the final decision if to proceed to the checkout.
This is especially very important during the holiday shopping season when people want their packages to arrive promptly.
      Now that we have had a look at some of the ways through which you can ensure the best order tracking experience on Shopify, let me also take you through some of the Apps that can ensure the best order tracking experience on Shopify for you.
AfterShip
It is a web-based solution for online retailers wanting to automate shipment tracking and notify their customers of their delivery status. It helps you keep your customers updated automatically.
Simply connect your shopping cart and Aftership will keep your customers informed of the progress and whereabouts of their orders. You are also at liberty to import your list via CSV, carts, or API.
With its shipping analytics and filters, (by status, Courier, notifications, etc.),  this app provides you with a clear view of your performances and lets you track all shipments in one place. Thanks to its dashboard and delivery analytics, you can keep an eye on your past shipments and transactions while Aftership automatically handles your delivery customer support.
 Key benefits of the Aftership app include:
1. Complete: with almost 300 couriers supported worldwide, Aftership will certainly be able to track the ones you or your customers use.
2. Integration: it gives you access to its API to easily connect your shop with the software.
3. Automation: Once you have connected your online shop to the Aftership, it automatically handles shipment, tracking, and analytics and sends notifications to you and your customers, reducing customer inquiries about shipment.
4. Mobile availability: it is available on mobile devices via downloadable iOs and Android apps to keep your customers informed about their shipment journey wherever they are.
Tracker App
This app provides order status updates and shipping information from over 900 couriers around the globe. Besides that, their support team is extremely responsive, paying detailed attention and providing first solutions to any issues customers might encounter.
One of the greatest advantages of the tracker is that you can seamlessly integrate a branded parcel tracking page into your Shopify store. Some customized elements of the template include:
Colors of the text
Colors of buttons
Tracking page background
Other main elements of the page
You will also be able to add a message to your business to even further personalize the tracking experience.
Besides, there is a possibility to track orders on your website which enables your customers to email notifications about their order journey. This way, they will know as soon as the order's main status changes: "Order," "In Transit," "Out for Delivery," "Delivered."
In addition to that, once every 24 hours, they will get an email notification about their order intermediary status such as: " Prepared for Shipment" and also, "Dispatched from the sorting Center," if this info is provided by the courier. It is therefore a reliable and user-friendly App. 

It is accessible via the web.
It offers users a detailed overview of shipment status which can assist you in determining which deliveries are unusual. As a result, you will be able to devise a strategic plan before the clients discover it. Moreover, this app saves time by providing, actual multifunctional monitoring, a branded tracking page under your jurisdiction, instant email notifications, and a visual description of tracking status. Rather than calling customer service, clients can enter their order quantity, email address, or a tracking range of orders themselves. The brand monitoring Web page is ideal because it has many custom features.
Its main features include:
Monitor All Shipments In One Go:
Real-time sync & track all your orders in one place with 1000+ couriers supported worldwide
ParcelPanel will automatically generate a branded tracking page under your store domain, there is no need to respond to customers' "where is my parcel" and other related questions, bringing customers back to your store to drive more sales.
Estimate the delivery time of the package, let customers know the status of the package in real-time, and Powerful analytics about your shipments, notifications, recommendation & upsell
Find "Where's My Package" by an order number, em,ail or tracking number

17trackApp is the most powerful and inclusive package tracking platform. It enables to track over 170+ postal carriers for registered mails, parcels, EMS, and multiple express couriers such as DHL, FedEx, UPS, TNT as well as many more international carriers such as GLS, ARAMEX, DPD, TOLL, etc.
Its main features include:
Track multiple carriers and batch numbers. It pulls to reflect all tracking numbers. It also supports Barcode and QR code scanners. In addition, it auto-detects carriers and auto-filters numbers from any text.
Allows data synchronization among different devices:
It makes it possible for you to sign up for an account to automatically save your tracking numbers. It also synchronizes your data among devices: App and PC via cloud-based service.
Ensures intelligent number management:
It adds or edits memos to your tracking numbers. It also adds categories to your tracking numbers. It as well copies and shares tracking links and results easily.
Enhances push notifications:
This app has automatic notifications of parcel updates as well as Email-tracking service support.
             Conclusion
Now that I have taken you through both the tips to ensure the best tracking order experience and the most cost-effective and reliable apps to help you get the best order tracking experience on Shopify, the question of 'where are my goods?' Is efficiently and effectively solved. If the above procedures are painstakingly followed when you order your products, you won't have to worry about the fate of your goods as they are being shipped.