Marketing your product or service online necessitates some effort, time, and energy—-as well as money—-to ensure that you capture the attention of your target customers. But do they have to be new customers all the time? What about those who have placed numerous orders from your store? Having customers return for more of your products and services is a boon to your company. It simply means that they believe in your work and can rely on your abilities.
Both new and second-time buyers should be given importance because their trust in you is strong proof of your hard work and good craftsmanship. Generating newcomers to your website and having more leads to enter is always a good start. Yet, sometimes it's also about reinventing your ad campaigns to attract previous customers.
Upselling and cross-selling are two modern terms that refer to innovative forms of advertising campaigns. According to studies, 32% of customers re-order from the same company after being a previous customer for a year. Using such advertising campaigns, you can reach out to both new and repeat customers.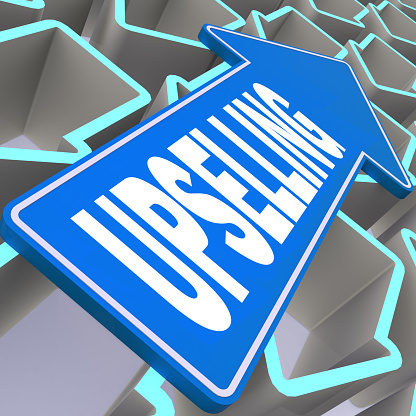 Upselling
Specifically, upselling is when you ask a customer to purchase something better than what he has already purchased. It's like asking them to get an add-on service or a higher model of the product they bought. For instance, when a customer bought an android phone and you offered him the latest model of iPhone --- that is upselling.
Upselling is an interesting process to promote higher-end goods and services. Companies can show products that can better satisfy the customer's needs and thus, increase their AOV. Upselling also helps customers to see the real worth of what they paid for with that more expensive item.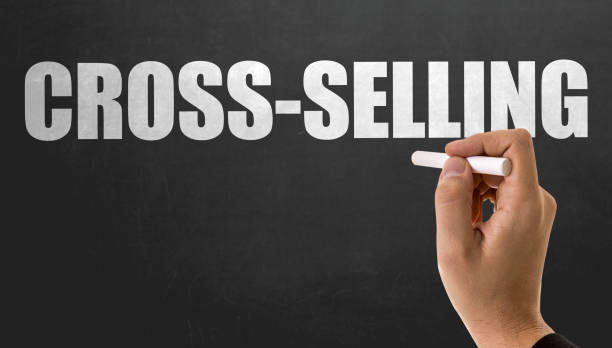 Cross-Selling
Whenever you have a customer whom you persuaded to buy complementary or supplementary products and services aside from what they originally planned to get, you are doing cross-selling. This is a typical practice in almost every store and business like banks, shopping malls, and insurance companies. Aside from opening a bank account, you would be urged to apply for a credit card after a few months.
In the world of eCommerce, cross-selling is commonly found in the product pages when customers are about to checkout and also in the lifecycle campaigns. It helps customers see the other products and services a company offers that they did not know about, encouraging repeat purchases. This way, too, companies can gain the customers' confidence as the best retailer.
Tips in Upselling and Cross-selling
Despite their differences, both upselling and cross-selling are worth exploring for the good of any business. They provide opportunities to companies in increasing the lifetime value of customers as well as ensuring a repeat of purchase and loyalty to your brand. Because of that, here are 8 useful ways and tips to help you practice upselling and cross-selling in your own business.
Plan your messages well.
Sending promotional messages to previous customers are proven to be very convincing. However, it is necessary also to ask yourself some essential questions like, "Why did they choose your product over others?", or "What products or services did they purchase from you?", etc. You must analyze their metrics to fully comprehend the real motivation of customers' previous purchases from your store. Among the most popular offers you can give to a shopper, for example, is a loyalty discount card. Even if the product you're offering is high-end or a little more expensive, customers are likely to consider your order.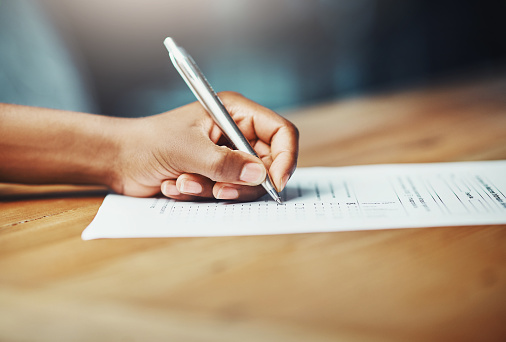 List down names of target previous buyers.
By making a segregated list of previous buyers and the product they purchased from your store, you can have a clearer view of how to target them the next time they visit your store or website. Organize the personal data of your past customers and segment them into the right offer. With such a list, targeting previous customers with the most relevant information regarding their purchases can be more convenient and more effective.
Utilize effective remarketing.
Once you've got the right information and list of previous purchases of your customers, it's now time to prepare some ads for them. Remarketing campaigns are absolutely helpful in upselling and cross-selling. Arrange your remarketing campaign through the best social networks and on Google so you can send personalized messages to customers with the right information.
Re-convince previous buyers of why they chose your product/service.
Reminding your customers about what they saw in your products that made them choose you over other stores or brands should be easier now that you have your sorted list. Remind them of what made your company, your product, or your services stand out among the rest of the competition. Keep in mind to make your branding campaigns also focused on both top-of-the-funnel customers and past buyers who will eventually become lifetime customers.
Offer customers what they want.
Get personal to target the greatest desires of your customers. This means emphasizing your customers' preferences and needs to arrange the products you can offer to them. Their past purchases will lead you well enough in upselling them effectively. This is also when offering loyal customer discounts and points become very attractive to be used for a splurge.
Remind customers of the items in their cart.
Sometimes, it's not that customers no longer want to buy things in their cart but it could also be because they forgot. In such a case, you may take the opportunity to remind them about what they have left in the cart. Distractions around make customers forget to go back to shopping like a sudden call from a friend or an emergency meeting with colleagues. Sending notifications to them will be beneficial for your product.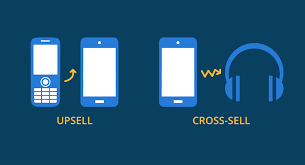 Benefits of Upselling and Cross-selling
Makes customer experience more personalized. This generation is the time for more personalized purchases. Customers often wish to get products that are close to what they want and need. Using live chat software, customer inquiries will be answered as fast as possible, making customers not wait for long.
Increases revenue. With an offer of "free registration", upselling is realized and then helps expand the power of the product purchased by the customer later on increasing the sales. Kindling the curiosity and interest of customers to click and visit your website is very important which is possible using the right upselling and cross-selling phrases.
Augments the value of the sale. Upselling helps provide information about value-driven upgrades in case customers choose to buy higher-end products and cross-selling about the familiar products you have both increases the order value of customers. In the long run, this can also lead to lifetime value for customers.
Enables customers to benefit from the comprehensive solution and better customer retention. The reason why upselling and cross-selling became a very popular technique in business is that they offer a solution and a stronger trust between the customers and the company. Who wouldn't want to get all they need in just one shop? It's more convenient and practical to just buy from one store and have your problems solved at once. Trust and loyalty is developed with customers buying from your company and knowing that you truly understand what they need.
Offers convenience for customers. It's easier for customers to choose a store if they can see the benefits they can get from the product and service they offer. Likewise, to see all that your store offers is helpful for customers. Upsell and cross-sell are two very vital tools in the business.
Closing Thoughts
Would you cross-sell or upsell? Which one will work well for your business? The question isn't really about choosing between those two but about using both for the benefit of your business. The true meaning of cross-selling and upselling is to provide real value to customers in the products and services they purchase from you. It's what business is all about; offering a solution and creating trust. In eCommerce where customers and business owners don't meet personally and physically, trust and being loyal is a challenge. Make upselling and cross-selling your best way to your customers' hearts.