The typical shopping store has an average conversion rate of between 2-3%.
To better this figure, you'll need to put extra effort into increasing eCommerce conversion rates.
The more conversions you have, the more revenue for your online store.
It is not an unknown fact that the preponderance of visitors to your site will leave without carrying out a positive action, and it's based on various factors.
However, surveying and understanding your target shoppers are the most productive way of achieving your target conversion rates.
Depending on the type of online shopping business you have, there are several techniques you can use to increase eCommerce conversion rates.
Read on to discover how you can accomplish this.
What Is Ecommerce Conversion Rate?
The eCommerce conversion rate is the fraction of visitors to your online shopping store or landing page that take a desirable action.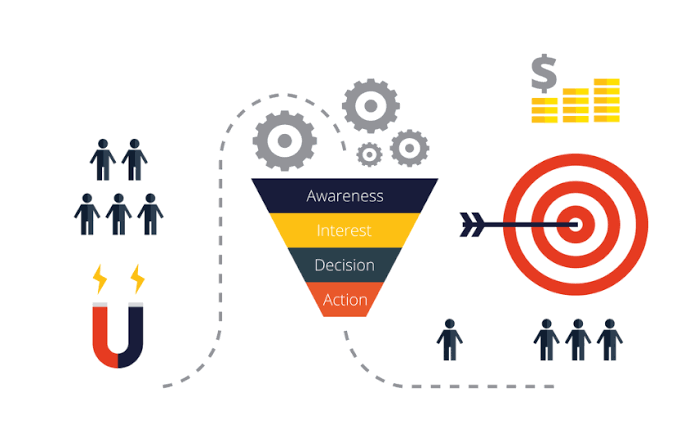 When visitors take a desirable action, they are said to be converted, and the process of conversion has taken place.
This conversion can be done in several ways depending on the type of website you have, and it can include:
Filling out a survey or form,
Clicking on your website,
Adding items to a shopping cart
Subscribing to a service
Signing up for a newsletter.
If you divide the total number of conversions you have by the total number of people that visited your website and multiply the answer by 100, the figure you get is the conversion rate for your eCommerce business.
You can also use the number of visitor sessions in place of visitors to your online store to calculate the average conversion rate.
Ways to Enhance Ecommerce Conversion Rates
Whether you are just starting or trying to smash gigantic expectations, the following are some practical ways to increase eCommerce conversion rates:
Have a Great Product Return Policy
A study showed that for every three customers that visit your online shopping store, two will read the return policy before buying.
It is therefore important not to make promises you cannot fulfill.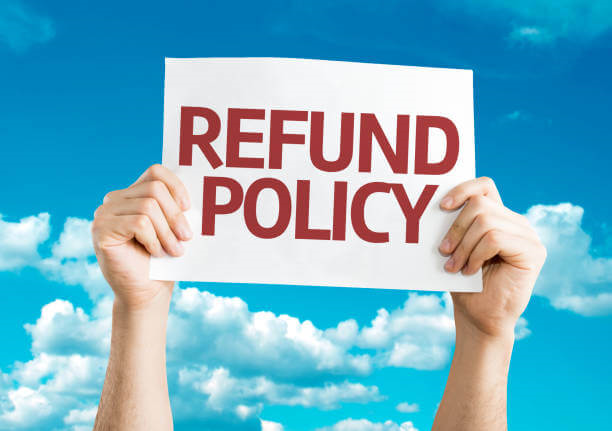 Provide a policy for a product return guarantee within a specified period to reassure customers.
Additionally, make it easy and stress-free for customers to return products as this helps in gaining their faith, improving conversion rates, and pushing sales.
Offer Free Shipping
Free shipping is the new norm for most online customers.
Offering free shipping can stimulate potential buyers to make a purchase, and you can incorporate the shipping costs into product prices.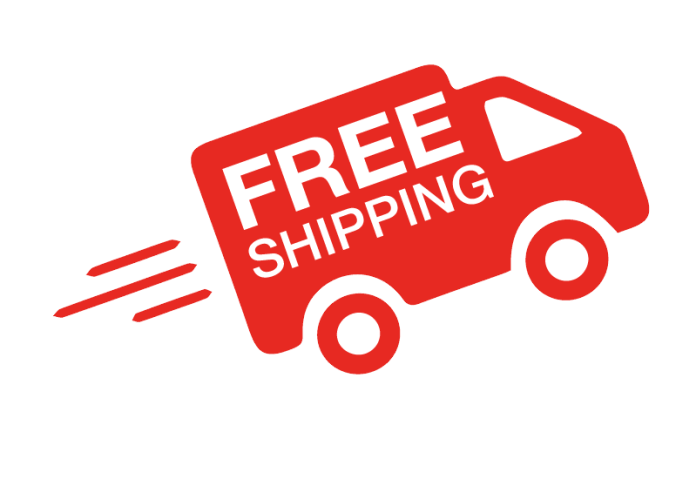 Be mindful not to make the products too expensive.
The goal is not to lose buyers as there are related brands that make the price below average.
Even though this strategy may appear counterproductive, it is still worth it regardless as you get to keep your current customers. Think long-term too.
Social Proof
Social proof is a very powerful tool to increase the eCommerce conversion rate for your online store.
Substantial reviews and testimonials can convince intending customers of the authenticity of your business.
A good tip is to give out rewards to existing customers, such as incentives and coupon codes, on their next purchase for review.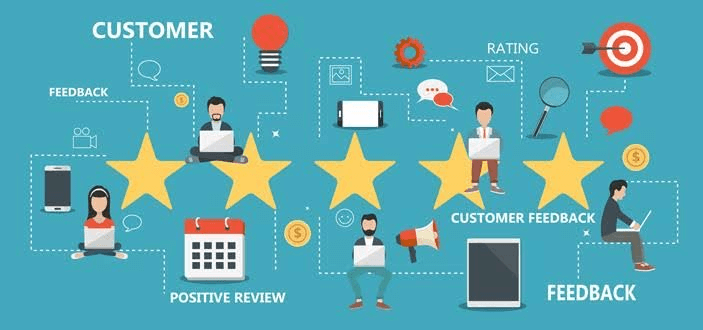 A Nielsen study revealed that 84% of consumers rely on recommendations from family members, friends, and their close peers over other marketing strategies.
Celebrity endorsement and influencer marketing are good ways to indicate that others are buying.
Positive reviews can boost conversion rates, retention, and average order value.
To create some level of assurance, enabling both positive and negative reviews, your customer should have a sincere understanding of what they'll be buying.
They are very effective when you put them on your landing pages, as they'll be one of the first things your visitors see when they get into your online shopping store.
When a potential buyer with objections or doubts about your products sees that your products worked or offered value to another customer, it increases the chances of getting a conversion.
Amazon uses this strategy a lot with the abundance of reviews given by previous buyers.
You should have reviews on all of your product pages. Don't display only the positive ones, as potential customers can see through that trick. Include the negative reviews as well.
You can also have an average review rating feature for your products and aim to have a rating of at least four.
Provide After-Sales Services
After-sales services provide customers with further benefits after acquiring a product.
They may include services such as repairs for a damaged product, warranty, and training, which is a great way to increase your eCommerce conversion rates.
It ensures that shoppers get sufficient value and use out of their purchase experience.
This strategy helps to increase the eCommerce conversion rate because it makes your customers stay loyal to your brand, leading to repeat sales.
When your customer is happy, you have a repeat customer.
High-Quality Visuals
A good way of increasing the eCommerce conversion rate is to use high-quality videos and images.
High-quality images help to persuade potential shoppers in an illustrative way as they attract their attention.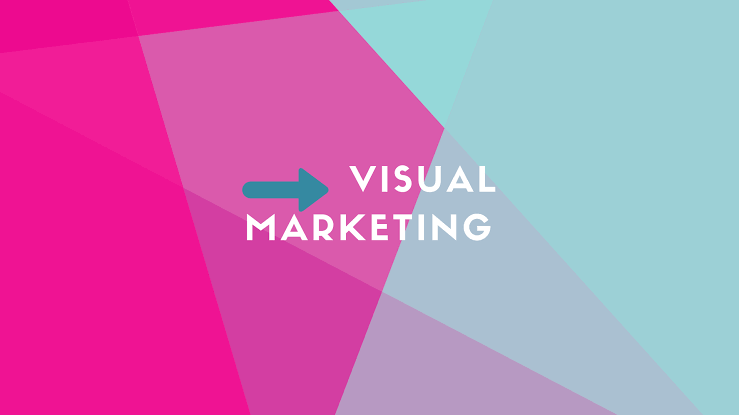 Since it's not a physical store where products can be touched, it will be helpful to give a very comprehensive image and video on the product page.
Let people know exactly what they'll be buying through high-quality images and videos.
They help customers better visualize your products, which boosts the likelihood of conversions.
You can achieve this by investing in a high-quality camera and using it for the images and videos.
A good tip is to increase the depth of your images by applying shadows.
Additionally, ensure that your videos and images are relevant to the services and products you offer and make them engaging.
Finally, FlexClip can be a valuable tool for creating and editing these high-quality visuals, ensuring they align perfectly with your brand and offerings.
Make Navigation Simple and Easy.
Buyers should be able to find what they need in a logical and orderly manner with a single click.
There should be a navigation bar at the top of the screen and include filters on the product category page.
Optimize your site's inquiry functionality by proposing related products throughout their search duration.
Arrange your site in a way that encourages newcomers to find products and also reach products promptly.
Your visitors will revert to your competitors if they can't find what they want quickly.
Ensure that you structure and design your shopping center correctly so that you have an edge over your competitors.
Permit Customers to Check Out as Guest
The check-out process should not be too lengthy and difficult as this can drive away customers.
Reduce the number of steps and procedures needed to check out by streamlining what can be tagged in specific form fields.
It's not every single shopper that'll be interested in doing business with your brand again prospectively.
Hence, check-out must be convenient.
Additionally, allow users to check out without creating an account since they'll be providing a name and email address when they buy.
Forcing them to buy when they don't want to can prompt them to leave your shopping platform.
Furthermore, you can permit those who wish to check out to do so easily because they might be making a single purchase or a gift for a loved one.
You can put measures in place for those who want to register with your business, whether before or after payment.
Use Shopping Cart Abandonment Software.
Abandoned cart software can improve your online business conversion rates
It's a very common occurrence for customers to get preoccupied and unexpectedly navigate away from your website without buying.
Do all within your capacity to discern the reason why they are leaving.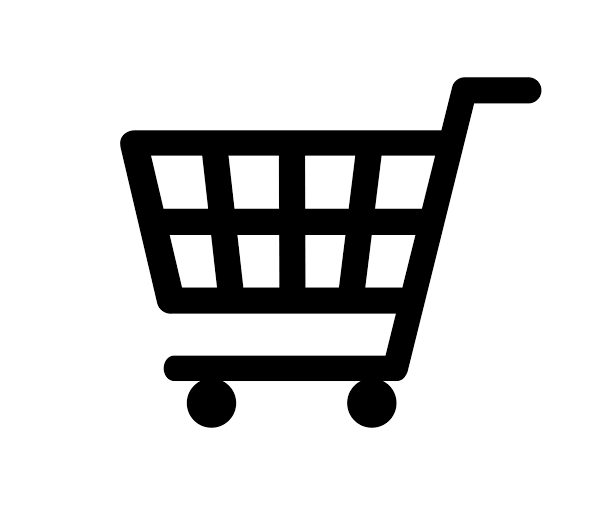 Don't just allow them to skim away.
Try to convince shoppers to revisit and complete their purchase by sending a reminder a day later via email.
Reinforce this strategy by using campaigns, Facebook ads, discounts, and value-added incentives through exit-intent pop-ups and remarketing.
You can make these reminders automated.
Allow Shopping via Social Media Platforms 
Social media marketing has made it easy to publicize your products and services and get sales through various social media channels.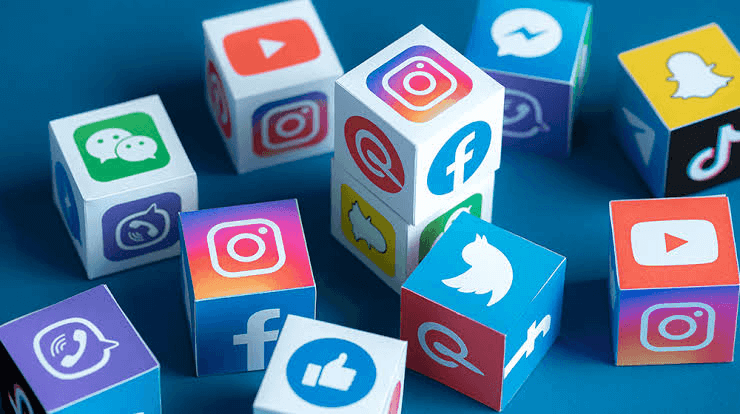 Facebook, Twitter, Instagram, and LinkedIn are great platforms to boost traffic to your online shopping store.
Have a shoppable profile since it's an enterprise that depends on an optical illustration to sell instantly to your followers.
Nowadays, there are billions of social media users online, meaning that those are potential customers for you to convert.
You can use multiple social media advertising campaigns every day.
When you put your products and services in the eyes of potential customers, especially when you have new releases or an attractive deal, they can become quickly interested and conversion to new customers can ensue.
You can also win over their trust in your products, services, or brand through social media platforms.
Provide Various Discount Options.
Provide ardent consumers with an exclusive value that can encourage them to save.
This discount strategy will improve their overall personalized ordeal, thus compelling them to make further purchases they did not initially bargain for.
Offer Multiple Payment Options.
Having your customers' desired payment options and delivery alternatives can make payment more convenient.
I recommend having all the payment methods available in your online shopping store.
There are different ways to make payments online with digital wallets such as PayPal and ApplePay, moving beyond the era of credit cards.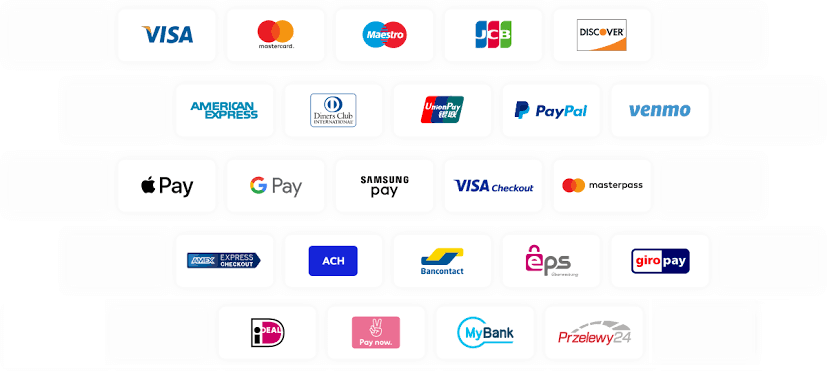 Customers nowadays prefer to use PayPal as their payment gateway, so it's a plus to have it available.
Furthermore, for quicker delivery, they can pay extra, or use an extended delivery duration for cheap or free delivery.
Don't forget to protect the information customers provide on their credit cards with an industry-standard security regulation.
Always Show The Shopping Cart Contents
A good way to increase the eCommerce conversion rate is to show customers an icon with a link to reach their cart.
Even after the user has entered a product into the cart, you should make provisions for them to see the items they are buying before they leave.
Give Coupon Codes with Limited Time
Another way to increase the eCommerce conversion rate for your online shopping store is to offer coupon codes with a time limit so that customers can use them at the checkout.
You can offer them a percentage off of whatever item they buy.
They will be left with no other option than to buy without distraction before the coupon codes expire.
Provide Clear Contact Information.
New and returning customers should be provided with the contact information they can use to reach a vendor in case an issue arises with their order via email, phone number, and so on.
Customers are better off speaking to someone rather than an inquiry form.
That not only creates trust but gives an avenue for them to inquire about your product, services, or brand.
If you don't make it easy for customers to contact you, they may become hesitant to buy from your shopping platform.
Personalize the Users' Experience
While maintaining the desired message, make the content dynamic by creating product suggestions and offers for your visitors.
Components like demographics and previous history can be of help in considering the category of shoppers you get.
Additionally, you can recommend collections of products that are related to each other but are not in the same classification.
Apply Persuasive Designs and Content on your Website
Ideal content will influence the price a customer is inclined to pay.
Your site should be planned in a way that keeps visitors engaged and motivates them to go on and make a purchase.
The design format should be striking and simple, capturing the desired information and pulling their gaze to a certain portion of the page.
By using this strategy, you can make your visitors more inclined to make a purchase decision.
By responding immediately to customers' questions, chat software and chatbots can curb long wait times on the phones.
This gives instant reaction in case customers get stuck.
Providing chatbots and live chat support provides your customers with a delightful experience.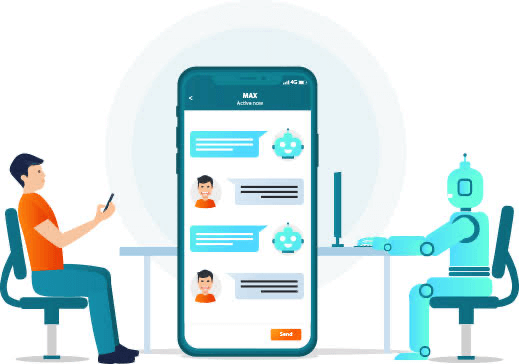 When they get instant support when they are stuck somewhere in the buying cycle, they quickly make buying decisions.
Chatbots boost your sales by ensuring support 24/7 and providing instant resolutions to customers' queries.
They can start conversations with customers, which can help them become accustomed to your products and other enticing offers.
A/B Testing
A/B testing will further increase awareness of how users use your products.
A/B testing helps you to optimize your landing pages as the tests help you to determine the page that is most profitable to you in terms of the highest conversions.
Eliminate all the distractions at the checkout point and ensure your shoppers are not distracted by footer navigation or headers.
A pro tip is that you can use Google Optimize, which is a free tool to design A/B split tests on your landing and checkout pages.
Conclusion
In a progressively competitive digital space, increasing eCommerce conversion rates can drastically increase revenue.
It can be measured through return on investment (ROI), determined either through completing a questionnaire or form, subscribing to a service, clicking a link on your site, and so forth.
To ensure that you stay relevant in the eCommerce space, commit to continuously looking for ways to enhance your site by repeatedly receiving feedback from both satisfied and dissatisfied customers and remedying issues that might arise.