As an entrepreneur in the e-commerce industry, choosing the right shipping partner can contribute immensely to your success. It's thus important to identify your needs and go for a courier that suits them. 
This article compares DHL and UPS in various ways to help you choose.
Come with us.
Are DHL and UPS the same? 
No, DHL and UPS are not the same. The confusion and the misunderstanding result from the many years of collaboration between the two companies. 
The U.S-based subsidiary DHL and UPS agreed on a 10-year partnership in 2008 in which UPS was to handle some freight shipments of DHL Express and DHL International and deferred shipments under certain specific conditions in the USA. Under the partnership, UPS was to provide air cargo services for DHL packages between the United States, Mexico, and Canada.
However, these two companies currently operate independently and offer a wide range of domestic and international shipping services.
Is DHL Cheaper Than UPS? 
The shipping cost is determined by weight, shipping solution, dimension, destination, and shipping method. These factors, among others, make it difficult to compare the pricing between the two services.
However, DHL is generally more affordable for international shipments, while UPS is cheaper when shipping domestically. The cost of sending a 20-pound package from Virginia to Texas using UPS Ground is between $100-$200, while DHL charges about $500. On the other hand, DHL charges Rs. 2519, while UPS charges Rs. 2713 on average for international orders.
Is DHL Faster than UPS? 
Delivery speed depends on various factors, including delivery destination, service type, shipment method, and the package's origin. 
While both couriers are renowned for their speedy shipping, DHL, under the DHL Express Worldwide service, is faster than the UPS Ground option for international shipping. With DHL Express, delivery is expected within 3 working days, while UPS Ground takes 4-7 working days for international deliveries.
However, UPS Ground and DHL e-commerce Parcel Direct services deliver similar deliveries. For very urgent shipments, UPS also offers expedited solutions at an extra cost.
Which has better customer service? 
While both companies are renowned for providing exceptional customer service, UPS takes the crown in this section. The company boasts an array of features and services, such as tracking and insurance, which simplify the shipping process for clients.
Additionally, UPS provides a money-back guarantee to its customers for unsatisfactory services. This helps build trust in the company and gives it an edge over DHL. What's more, UPS also has a large network of facilities throughout the US, providing convenient pickup and drop-off points for customers.
Which is more reliable? 
Both UPS and DHL are rated highly in terms of reliability. The two couriers are dedicated to offering reliable services to their clients. However, UPS has a higher score in terms of reliability compared to DHL. This is mainly because of its top-notch tracking packages.
While DHL relies on manual systems to track shipments, UPS utilizes cutting-edge technology, making it possible for you to get accurate information on where your package is. This makes it more dependable than DHL.
DHL Service Options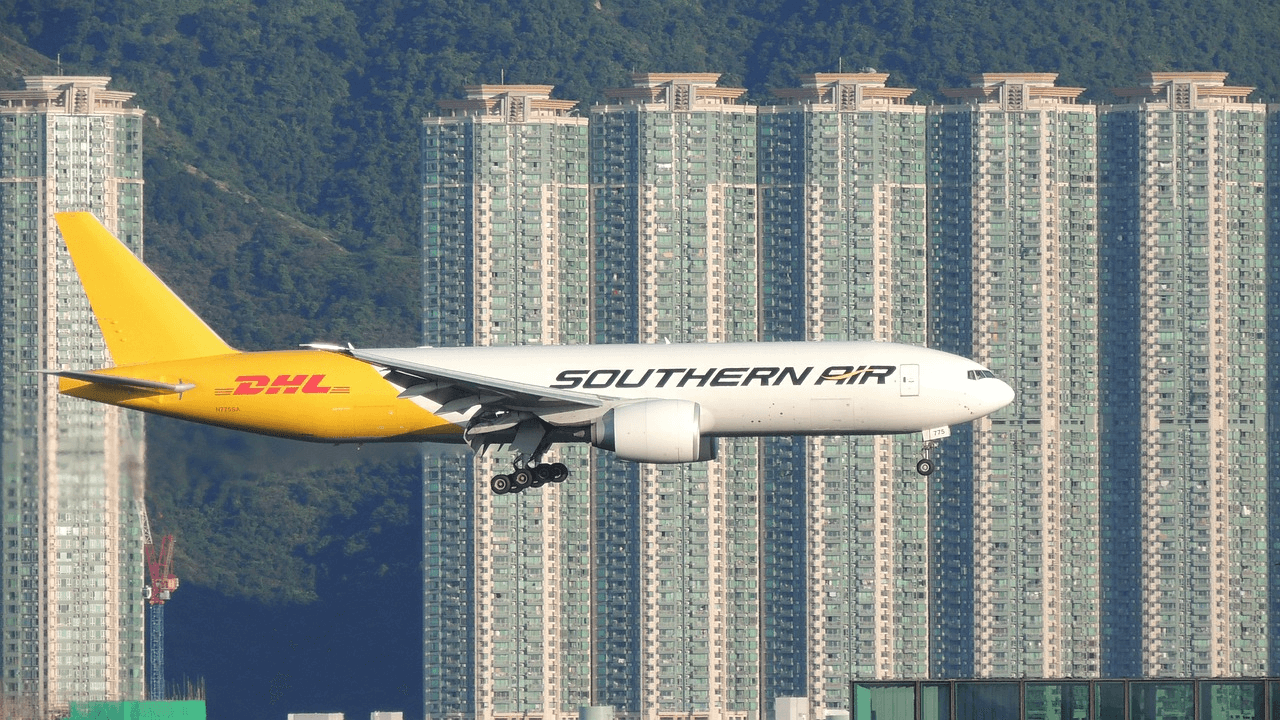 DHL offers various shipping services, both domestic and international. These services are categorized as follows:
Time definite delivery:

This offers guaranteed delivery at a specific time within 1-3 days globally to more than 190 countries. Under this service, deliveries can be made at 9.00, 10.30, or 12.00.
UPS Service Options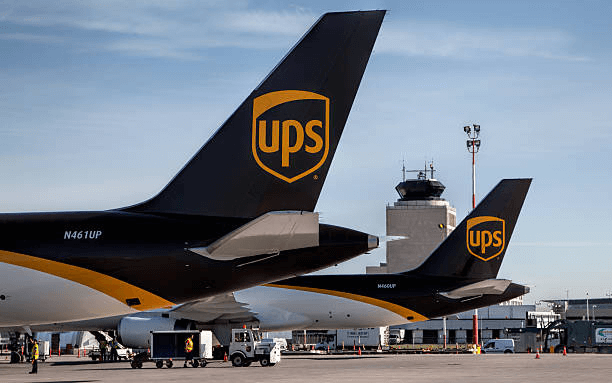 UPS also offers multiple unique domestic and international service options. These services fall under four categories as follows.
Next-day delivery:

Under this service, UPS guarantees delivery of packages in the following business day with time options of 8.00 am, 10.30 am, and 3.00 pm.
Advantages and Disadvantages of DHL
Just like any other company, DHL has its share of advantages and disadvantages. 
Advantages
Strong global presence: DHL has a wide network in over 200 countries. This makes it one of the biggest shipping companies in the world.

Fast delivery: The company makes guaranteed delivery within 1-3 days to major destinations worldwide. 

Sea and air delivery: DHL offers sea and air delivery with no separate pickup fees.

Strong customer service: The company has a track record of excellent customer service and offers quick returns and refunds for service failure from its side.
Disadvantages
It has a weak presence in the US

It incorporates extra charges or surcharges on shipping services occasionally
Advantages and Disadvantages of USP 
These are some of the pros and cons of USP.
Advantages
Strong US presence: UPS has a vast network of branches all over the US market

Affordable: The company offers various cost-effective shipping options

Simple and streamlined shipping process: UPS offers simple shipping processes making it a favourite of many

Negotiable rates: This shipping company allows its customers to negotiate shipping rates.
Disadvantages
It comes with occasional surcharges on its shipping services, especially on additional handling or address correction.

Has weaker tracking facilities

Has reports of damage and loss of packages
How ParcelPanel Can Help 
Both DHL and UPS are good shipping companies. Evaluating your needs based on factors like shipping destination, delivery speed, and cost will help you determine which of the two couriers suits your needs best.
However, no matter your choice, you can utilize a tracking solution like ParcelPanel and take your e-commerce business to higher levels. ParcelPanel.com has partnered with thousands of couriers, including FedEx, DHL, USPS, and UPS, among many others, to ensure smooth shipping for your business.
ParcelPanel provides a one-stop solution for all your tracking display needs with features such as:
Integration:

Trackingmore integrates seamlessly with various e-commerce apps like WooCommerce, and Shopify, which are crucial for your business.
DHL vs. UPS: Frequently Asked Questions 
What is the difference between DHL and UPS? 
UPS is a US-based shipping courier with a powerful and consolidated presence all over the US. At the same time, DHL is a Germany-based courier with a strong global presence in over 200 countries.
Which carrier, DHL vs. UPS, is best for international shipping? 
For international shipping needs, DHL offers the best service in terms of affordability and delivery speed. UPS is best for domestic shipping within the US.
What are the competitive advantages of DHL vs. UPS?
The strong global presence and wide network give DHL a competitive edge over UPS. On the other hand, UPS shines over DHL regarding affordability and reliability.