It's important to know how to calculate the shipping costs to determine what you will charge your customers. However, this may not be a walk in the park if you don't know what makes up shipping costs.  No worries, though; we are here to help. In this article, we will look at the factors that affect shipping costs and the different ways you can use to charge them.
What are Shipping Costs?
Shipping costs refer to the direct costs of getting a product or products from your store's shelf to a customer's doorstep. These costs include courier fees for collecting and delivering an item, import/export, packaging, packing, and dispatch costs. It may also include insurance and handling costs.
Why do you need accurate shipping cost estimates?
There are several reasons why you need accurate shipping cost estimates. Products not conform to specific carrier sizes may cost you extra shipping charges.
You have the option to transfer these extra costs to the customer. However, you need to let the customer know the amount they will need to pay to deliver the item. For this to happen, you will need accurate cost estimates.
Additionally, providing transparent cost information to your customers can help you minimize your shopping cart abandonment rates and allow you to concentrate on growing your business. This is only possible if you calculate the shipping costs yourself.
Getting your shipping costs right can help put in place effective costing strategies, which can, in turn, help maintain competitive pricing for better profit margins.
With accurate estimates, you can determine beforehand how much you are going for shipping costs. This will help you avoid unnecessary costs, which can boost your sales.
Factors Affecting Shipping Costs
Shipping costs are determined based on several factors. Some of these include:
Package dimensions
Most shipping carriers use the dimensional weight pricing technique, popularly referred to as DIM weight, to calculate their shipping rates. Under this method, the package size is crucial in determining the shipping costs. Generally, the bigger the package, the more the shipping cost.
Dimensional weight is calculated by multiplying a package or box's length, width, and height and then dividing the resulting figure by a standard DIM divisor. Many main shipping companies like FedEx, DHL, USP, and USPS base their charges on whichever is higher: the dimensional weight or the actual weight of the package. This becomes the billable weight that you will be charged for.
Package weight
The weight of the package you intend to ship is a major consideration when determining shipping costs. The weight is simply how heavy your package is. This does not require any calculations. You simply weigh the package and use a shipping cost calculator to get the shipping cost. 
If the weight of the package is more than its dimensional weight, you will be charged based on this cost. Generally, the heavier the package, the higher the shipping cost. Each additional pound leads to an increase in shipping costs.
Shipping destination
Most shipping carriers use shipping zones to determine shipping rates. These simply measure the distance between a package's point of origin and its destination. The shipping zones in the US, for example, range from zone 1 to zone 8. The higher the number, the further the distance. 
This implies that two shipments from two distinct places of origin and the same destination could be shipped to two different zones. A higher shipping zone will generally result in higher shipping costs for a package.
Value of shipped content
If you are shipping high-value, personal, or extremely fragile products, it's important to consider insuring your shipment. Insurance costs add to your shipping costs. However, shipping insurance will reimburse you if your parcel is lost, stolen, or damaged in transit. 
While this is extremely useful, especially when dealing with expensive items, insurance can significantly increase your shipping costs. The cost of shipping insurance is likely much less than the item cost in the event it's lost or damaged. You can compare insurance costs between couriers and third parties for the best deals.
Delivery times
Most shipping carriers offer a wide range of shipping options to choose from. Delivery time can range from next-day delivery to several days, usually 1-7 days. Amazon has, however, taken this a notch higher by offering very fast shipping via its Amazon Prime. This is possible as Amazon has multiple fulfilment centres. 
However, many e-commerce entrepreneurs ship from only one location. Premium shipping can get extremely costly as zones get higher. You'll need to pay more in terms of shipping costs if you opt for quicker shipping.
Unexpected problems
While you may have implemented excellent shipping strategies, some unexpected issues may arise from time to time. This may include split shipments, delays in transit, or lost or damaged shipments. These problems can substantially add to your shipping costs in resolving them.
As such, it's important to have an extra budget for such emergencies to handle them when they occur. This will relieve you from financial pressure and ensure your business does not reach a standstill.
Surcharges
Due to the nature of shipping and handling, it's common to incur extra charges. Surcharges are additional charges that carriers charge for extended services in the shipping processes. These may include charges for deliveries made to locations outside usual service areas or to residential addresses. Surcharges lead to an increase in shipping costs.
Shipping Insurance
Depending on the nature of the products you ship, getting shipping insurance may be necessary. This is especially so when dealing with high-value items such as jewellery. Shipping insurance adds to the shipping costs.
Duties and taxes
When shipping globally, it's important to consider applicable duties and taxes. These depend on the nature of the products you are shipping and their value. The cost of duties and taxes can significantly increase shipping costs. 
Best Way to Calculate Shipping Costs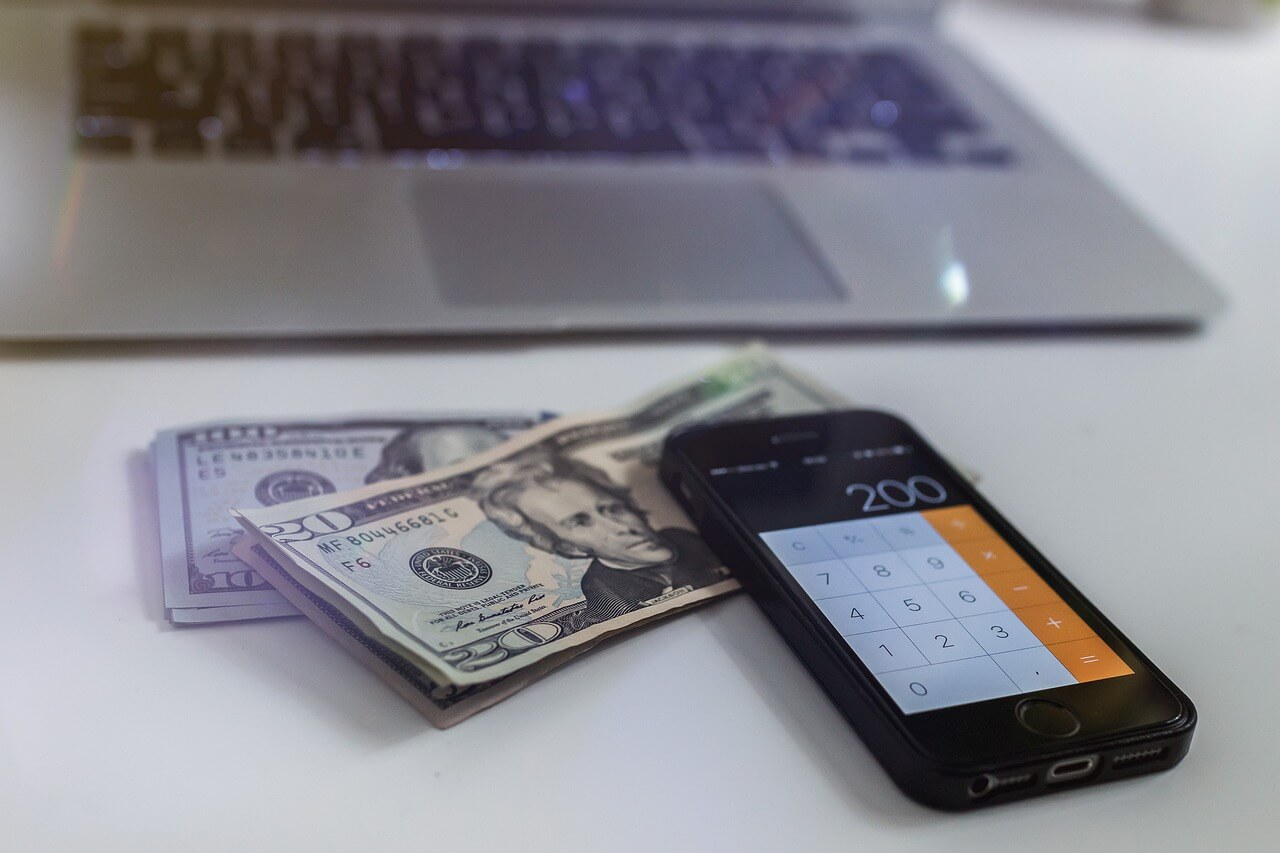 You can use two ways to calculate shipping costs as follows:
Option 1
Using weight and dimension: To determine the shipping cost, you measure your package's weight and dimensions. The cost is then based on these measurements plus the package's destination. You can utilize a shipping calculator to get the total cost.
Option 2
Using flat rate: You can also opt for flat-rate shipping, whereby only a single price is charged for shipping a package regardless of size, weight, or shape. This is most suitable for small businesses.
Shipping Cost Comparison 
Every shipping company comes with its pricing models and shipping methods that consider different factors. The following are the 3 most popular shipping companies and how they calculate their shipping costs.
UPS
UPS offers different shipping options ranging from Next-day Air delivery to UPS 3-Day Select and uses different pricing models. The company uses dimensional weight to calculate its shipping fees. UPS offers shipping discounts to small businesses depending on the shipping option. This includes 10% off the ground and 20% off the air and international shipments through the UPS Connect Program.
FedEx
FedEx is renowned for its excellent international capabilities. The courier offers various shipping speeds, including ground, overnight, and same-day deliveries. FedEx also uses dimensional weight in calculating its shipping prices.
USPS
This is considered the cheapest shipping courier among the three, especially for ground shipping. The company has an extensive network all over the US. USPS uses a commercial pricing model to determine its shipping rates.
Comparing average shipping costs
This is a shipping cost comparison of the three shipping carriers for a 4-lb package:
| | | | |
| --- | --- | --- | --- |
| Shipping Carrier | Shipping service | Shipping speed | Shipping cost |
| UPS | Ground | 4 days | $9.25 |
| UPS | 2nd Day | 2 days | $21.25 |
| FedEx | Ground | 4 days | $18.19 |
| FedEx | 2nd Day | 2 days | $52.62 |
| USPS | Ground | 3-5 days | $20.85 |
| USPS | Priority Mail 2nd Day | 2 days | $23.15 |
|   |   |   |   |
How Much To Charge for Shipping?
Customers prefer retailers who have communicated shipping timelines and uncomplicated shipping pricing models. You should thus ensure that you satisfy these demands to succeed in your business. The following are the different ways you can charge shipping:
How much to charge for shipping on Etsy
Etsy offers a simplified way of adding shipping charges. For merchants in the free shipping guarantee, Etsy requires free shipping for sales of over $35. If your sales are below this, you may have to look for other inexpensive options. 
Having a cost-effective shipping option is crucial as customers are more likely to buy from retailers who offer free shipping. You can also incorporate the shipping cost in the item price for more conversions.
How much to charge for shipping on Amazon
Amazon is amongst the most strict marketplaces for sellers, especially those interested in becoming prime sellers or getting the featured offer. This requires you to provide free shipping to your customers. Including part of the shipping expenses in the item's price can simplify free shipping. However, doing this may make you more costly than featured sellers. 
This makes Amazon a great platform for advertising your goods. Due to its strict packaging requirements, Amazon is used by sellers as an excellent venue for the cheap items that come with more affordable shipping costs.
How much to charge for shipping on eBay
For you to ship on eBay, there are some shipping guidelines. It requires you, for instance, to use a shipping service with tracking. You must also use a faster shipping method than the customer selects. You can use the eBay rate calculator to determine the shipping costs. 
How much to charge for shipping on your website
If your website is on e-commerce platforms such as Woocommerce, Shopify, or Wix.com, it's easiest to try out some of the cost-friendly shipping options available on your marketplace. It's crucial to remember that clients need prompt delivery. 
Therefore, ensure you can make quick deliveries in 24 hours, offer reasonable shipping charges, and provide delivery confirmation emails on time. This will push your business to the next level.
How much to charge for domestic shipping
Domestic shipping is usually quite simple. You can choose the delivery options that are most suited for your different products and regions in your country. However, knowing what to charge for domestic shipping can be confusing.
You can opt for flat-rate shipping, which is more reliable if you have your website. You can also offer free shipping by injecting some part of the shipping cost into the item.
How much to charge for international shipping
International shipping is not only expensive but also very complicated. Free shipping is almost impossible under this. Customs duties and import taxes can quickly rack up and significantly increase shipping costs. The best alternative is to offer flat-rate shipping for higher cart conversions. 
However, the shipping fees will vary depending on the shipment's destination. It's thus essential to have clear guidelines to help you determine how much you will add for shipping based on the destination country.
How ParcelPanel Can Help Small Businesses Reduce Shipping Costs?
Carrying out cost comparisons for different shipping companies can help you select the one with the best offers hence helping you minimize shipping costs. With a proper tool, you can get all the data you need to analyze your shipping performance with different carriers. And that's where ParcelPanel comes in.
This tracking solution comes with smart analytics that gives you helpful insights into your shipping and upsells performance. With this feature, you get up-to-date data that allows you to compare different services and choose a shipping partner based on the most affordable rates and delivery timeframe.
With its real-time sync and tracking capabilities, this tool keeps you updated on your shipment's status. This will help you take note of any delays that could result in an increase in shipping costs and handle them promptly to avoid this. This will also ensure deliveries are made as expected.
An example of e-commerce shipping costs 
The table below is an example of an e-commerce shipping cost with a 50% profit margin:
| | |
| --- | --- |
| Cost   | Amount |
| Cost of goods | $ 30 |
| Shipping fee | $ 5 |
| Packaging cost | $ 0.90 |
| Credit card processing | $ 2.00 |
| Total cost | $ 37.90 |
| Profit margin | 50% |
| Selling price | $ 75.8 |
How small businesses can reduce shipping costs with a 3PL 
Utilizing third-party logistics (3PL)firms can help small businesses reduce costs. 3PL is simply outsourcing eCommerce logistic processes like fulfilment to a third-party business. By utilizing 3PLs, small businesses can benefit from shipping discounts unavailable for those who undertake in-house fulfilment. 
Summary 
As an e-commerce entrepreneur, keeping costs minimum is crucial for your business's survival. That's why it's important to carefully determine your shipping costs and ensure you go for the most affordable rates while maintaining good delivery speed. Shipping costs can eat into your profits and put your business at risk of closure.
Shipping costs depend on various factors, including the weight of the package, dimensions, shipping destination, customs duties, and taxes, among other things. Ensure you put these into consideration for accuracy.
Well, here's everything you need to know about calculating shipping costs. Go ahead and find out what works for your business.