New merchants are faced with issues around the shipping cost for parcels and which courier will provide the fairest fees, actively searching "USPS vs UPS vs FedEx." USPS, UPS, and FedEx offer relatable shipping options, although there are some striking variations.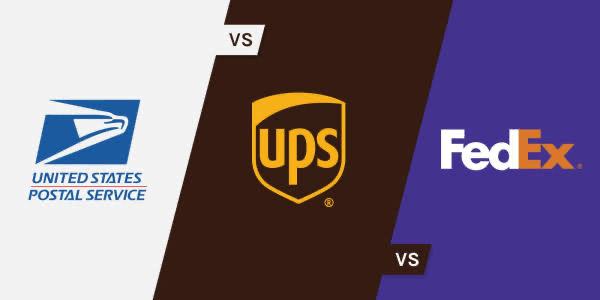 In the United States, numerous shipping carriers provide different shipping services.
However, the most common are USPS, UPS, and FedEx. Based on individual business needs, each provides different services that may be more favorable to both individuals and new businesses.
In this article, I'll be comparing the shipping services these shipping carriers offer and how they differ from each other. Let's begin.
USPS vs UPS vs FedEx: An Overview 
When you consider the shipping services they provide, it can be speculated to be almost the same.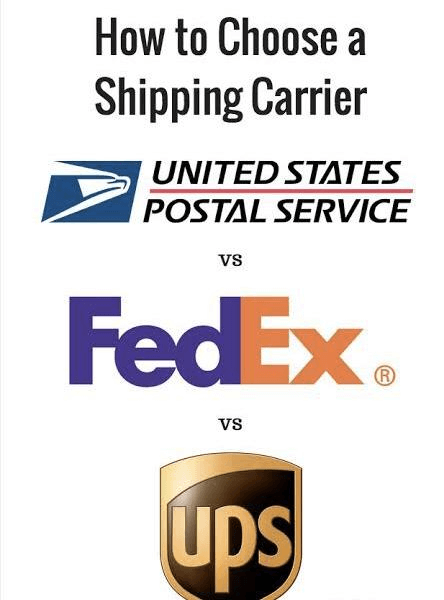 Nonetheless, they specialize in different aspects of the industry.
Beneath is a short outline of each courier.
USPS Shipping
The United States Postal Service began in 1755, based on the principles of universal service for all Americans at accessible prices.
It is the most economical way to ship small parcels at a decent rate.
It is the sole carrier with the legal right to approach every mailbox in the country. It has defined an exceptional system that distributes mail to every family in the United States.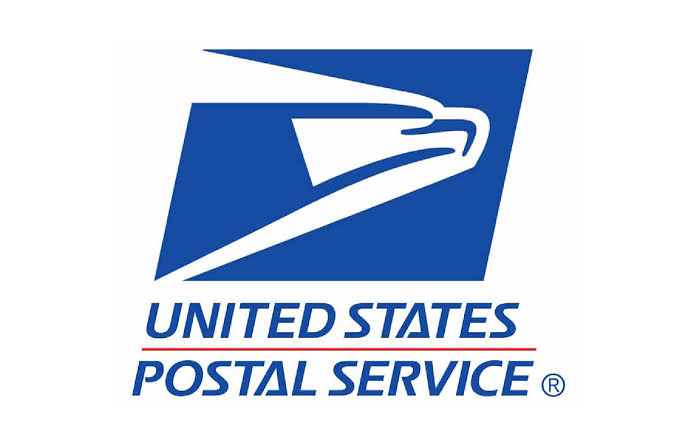 USPS focuses on dealing with lighter, portable packages that are below 20 pounds. Examples include books, maquillage, and clothing.
Priority Mail Cubic is an exceptional shipping service that is discounted based on a parcel's overall weight and outward dimension.
Additionally, for 20-pound parcels, USPS provides free flat-rate boxes with delivery times within the United States ranging between 1 and 3 business days.
USPS offers delivery services every day and for 24 hours every day. There are deliveries even during the weekends.
Furthermore, you can drop off packages for USPS shipping at the mail drop slots of the post office.
Tracking-wise, USPS is the industry standard for tracking parcels and provides customer support.
Therefore, to summarize:
USPS is the most cost-effective shipping method for:
Small packages
Less fragile packages
Media mails
Lightweight packages
The common services that USPS provides include Priority Mail and USPS Retail Ground.
Pickup can be free as a free option is available.
USPS also offers weekend delivery.
Tracking and customer support services still need to be improved when compared to the other carriers.
UPS Shipping 
UPS stands for United Parcel Service (UPS). It is a heavyweight in the shipping world, with a core emphasis on secure and fast delivery of orders.
Merchants in the eCommerce sector usually depend on UPS because of the comprehensive tracking services and their reliability.
UPS is more suitable for big, heftier parcels such as pre-assembled furniture, televisions, and so on. That is due to its secure and fast delivery.
It provides same-day and next-day deliveries, which is required if you want to grow your business and keep clients satisfied.
In UPS shipping, the maximum weight per package that is allowed is 70 pounds. Additionally, the maximum weight threshold is 150 pounds.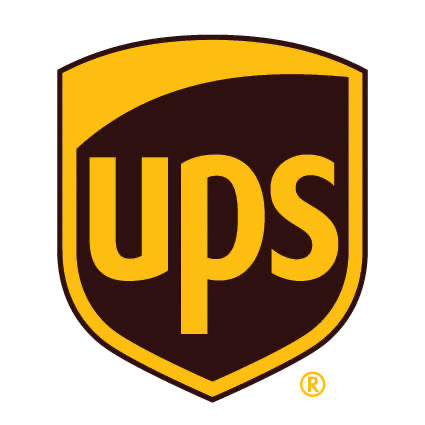 UPS shipping offers a rich selection of express delivery services at rates that are affordable for e-commerce parcels. However, UPS is a bit pricier than USPS.
Furthermore, UPS Express Critical is an emergency arm that provides emergency delivery services. It is an exclusive service for urgent deliveries. This shipping service delivers parcels within 24 hours around the world.
UPS also specializes in the delivery of high-value commodities. These commodities that are UPS-insured may be worth up to $50,000.
Therefore, UPS is the go-to carrier for shipping luxury commodities such as collectibles, rarities, and high-end watches.
There are five flat rate options for UPS up to a product weight of 50 pounds.
UPS operates Monday through Friday, and the daily shipping time is from 9 a.m. to 7 p.m.
There is also delivery during weekends, but it is restricted to certain locations.
Merchants who want to use UPS shipping can drop off their parcels at the self-service, UPS Drop Boxes. They are open any day and at any time.
These drop boxes can be accessed at:
UPS Access Point
UPS Store
Customer Counter
Pickups at these facilities are not free, customers will have to pay additional fees for pickups.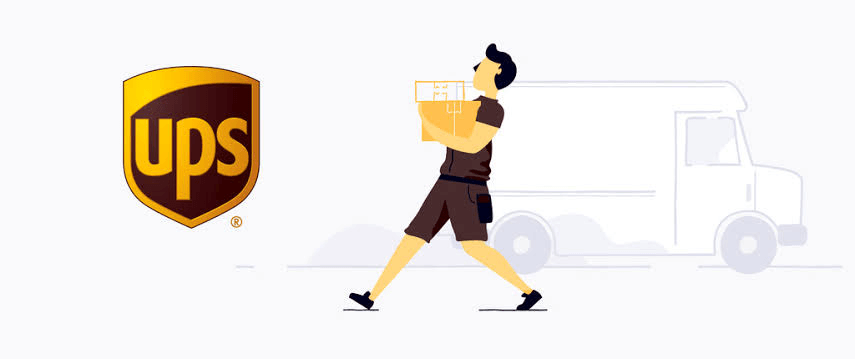 UPS provides customers with updates in real-time tracking at all stages of delivery and provides details whenever there are delivery issues. UPS also provides customer support.
To summarize,
UPS is the appropriate carrier for freight parcels and larger shipments at affordable rates.
The most popular services it offers include:
UPS Worldwide Express
UPS Ground
UPS provides the most guaranteed express shipments, such as same-day deliveries and next-day deliveries.
UPS offers real-time tracking services.
UPS has UPS Access Point Locations and UPS Drop Boxes.
Saturday shipment is available at an additional shipping cost.
Because of the higher base rates and higher fees, UPS is the most expensive carrier option.
Pickups are not free.
FedEx Shipping
Focusing on hasty and next-day deliveries, choose FedEx for deliveries that need to be delivered timely but are not an emergency.
Their average overnight delivery services are marginally cheaper than UPS's, and they also provide an exclusive carrier for B2B e-commerce.
FedEx is top-notch for mailing specialty commodities like temperature-controlled goods or perishable food products.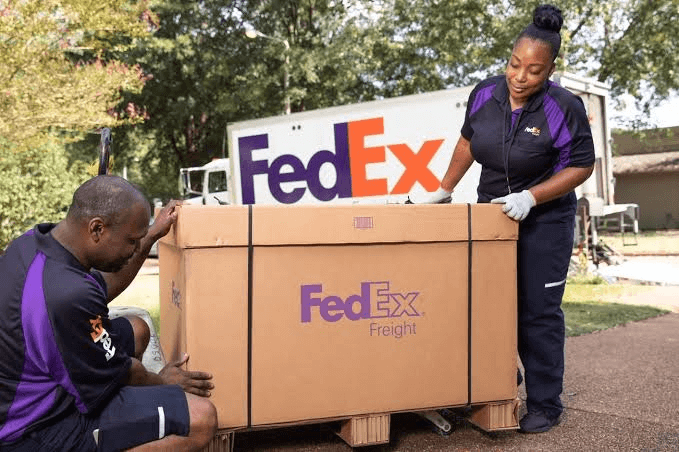 It is the most reliable courier for pre-packaged food because of its unique boxes that keep frozen parcels between 35 °F and 46 °F for 2 to 4 days without gel packs or dry ice.
Additionally, flat-rate services for FedEx are limited to products weighing up to 50 pounds. There are 1, 2, and 3-day delivery options in terms of shipping time.
FedEx operates seven days a week and is reliable for those merchants that want to deliver parcels on Sundays. The daily delivery time is between 9 a.m. and 8 p.m.
Customers can send their FedEx packages through FedEx drop-offs and pickups. Pickups at FedEx facilities are not free.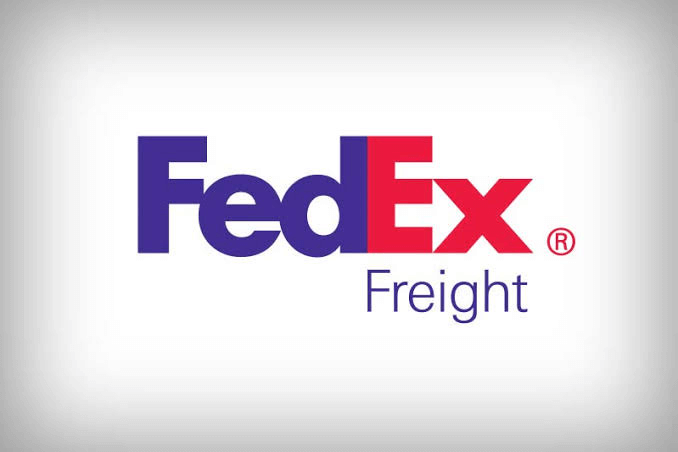 At all stages of delivery, FedEx offers customers real-time tracking updates.
Whenever there is an anticipated delay or an actual change in deliveries, FedEx informs customers of the disturbance in the shipment.
They also provide a strong customer support service.
To summarize,
FedEx is renowned for its fast delivery and top-notch tracking services.
Saturday or weekend deliveries are possible.
FedEx provides discounts so that shipping costs are reduced.
There are no free pick-ups and shipping costsare more expensive than with the other carriers.
What Are USPS Costs Covered? 
USPS gives free package pick-ups that can be booked on their website, predominantly based on availability.
It covers free tracking services for door-to-door delivery with real-time updates every time parcels get inspected during conveyance to their endpoint.
Although it can be limited due to some cases of delay or loss.
Free insurance of $50 on purchases of Priority Mail Packages and Priority Mail Express, increasing to $100 per package when shipping software is used.
Additionally, insurance coverage can reach $5,000 for items that are lost or damaged during shipping. Registered mail insurance can reach $50,000.
Furthermore, USPS mail-type services such as Retail Ground, Media Mail, and First Class Package are not included in the free insurance policy.
It offers quantity discounts to shippers partnering with fulfillment providers and users who use shipping software to access commercial pricing rates.
What Does UPS Costs Cover?
Ups offers unbeatable door-to-door tracking, making misplacement almost impossible. It does not cover free package pick-up or free Saturday delivery.
Free insurance for commodities under $100 in the case of misplaced or wrecked shipments.
They can offer insurance for commodities that are worth up to $50,000, but you'll need to state the value of the commodity.
Commercial discounts that are not publicly circulated are given to high-quantity shippers on a case-by-case negotiable basis, or those partnering with third-party logistics.
What Is Covered by FedEx's Fee? 
With free end-to-end and precise tracking, customers can view shipments throughout the entire process.
FedEx has insurance for commodities below $100 in case of misplacement or wrecked shipments. If you want extra insurance coverage, you'll need to state how much your parcel is worth.
Commercial discounts that are not publicly disclosed are provided by FedEx to high-quantity shippers on a case-by-case negotiable basis or those partnering with third-party logistics. Signing up for a personal or business account provides entry to its reward programs.
Here is a comparison table which presents you information on USPS vs UPS vs FedEx in various aspects:
| | | | |
| --- | --- | --- | --- |
| Feature | UPS | USPS | FedEX |
| Price | Higher shipping costs | Lower shipping costs | Lower than UPS |
| Packages | Large packages | Small packages | Large packages |
| Weekend Delivery | Saturday and Sunday | Saturday only | Saturday and Sunday |
| Tracking Services | Very reliable | Less reliable | Very reliable |
| Customer Satisfaction | High | Low | High |
| More Information | | | |
From the above, those who are wondering "Is UPS cheaper than USPS?" can get the answer they want immediately. It's worth noticing that although the shipping and package volume of USPS hit 7.2 billion, ranking in the 1st place in the United States, it might not be the best option for you, if you want to ship large packages and need reliable tracking services. When it comes to package tracking, you can take advantage of ParcelPanel's services, especially if you run a Shopify/WooCommerce store. Our order tracking app can keep your customers coming back.
Conclusion
UPS, USPS, and FedEx are the most commonly used shipping carriers for international and domestic shipping.
While USPS is cost-friendly and suitable for lightweight, media mail, and fragile orders, UPS is the go-to guy for freight parcels and bulkier shipments.
Having flexibility in shipping carrier service choices is essential because it can be conditional on the sort of package, international shipping options, and parcel value.
However, it is up to you to decide which option best suits your business. Nonetheless, incorporating more than one carrier service is not a bad idea.
FedEx is renowned for its meticulous tracking and fast delivery services.