Ecommerce shipping solutions are a key component of the eCommerce business and one which you'll need to fully maximize to provide your customers with the best experience possible and also maximize profit. 
A bad e-commerce shipping ordeal can put your growing business at a disadvantage.
It takes years to build a brand's prestige, but a single mistake can destroy all of your hard work.
Furthermore, eCommerce shipping has advanced beyond the conveyance of commodities from an online merchant to a customer.
Since the store is not like a conventional one where products are seen and felt, safe and timely exportation can be a means of enhancing the quality of your brand's reputation besides affordability.
Delayed or poor shipping experiences can result in a fall in your conversion rates.
That is why I have devoured the internet to bring you the best strategies for satisfactory e-commerce shipping.
What Is Ecommerce Shipping?
Ecommerce shipping refers to all the activities that take place from when a customer makes a purchase from your online store to when their order gets delivered.
The process does not just involve transporting customers' parcels to their address. The process is much more complex than that.
When you employ the right shipping method, including selecting a suitable delivery partner, you can make shipping costs less burdensome for your customers.
Why Is Ecommerce Shipping Important?
Ecommerce shipping is a very important part of the eCommerce business that you should not neglect.
A ShipBob study revealed that 60 percent of customers tend to make their online purchases from eCommerce stores that provide them with convenient and easy eCommerce shipping solutions.
Additionally, 62 percent of customers in the U.S. said that fast shipping speed is the most crucial factor when creating a positive experience with digital brands.
That was followed in 54 percent of cases by a seamless transportation process.
Furthermore, with the top-notch delivery services provided by Amazon Prime, like next-day or even same-day delivery for no extra cost, the expectations of shoppers are much higher. They expect super fast deliveries at no extra cost.
Additionally, studies by Statista revealed that 63 percent of respondents left their online shopping carts for shopping reasons, and a further 36 percent left their shopping carts because of an unduly prolonged shipping period.
Also, a Deloitte survey showed that 72 percent of shoppers purchased online for free shipping reasons.
Common Ecommerce Shipping Solutions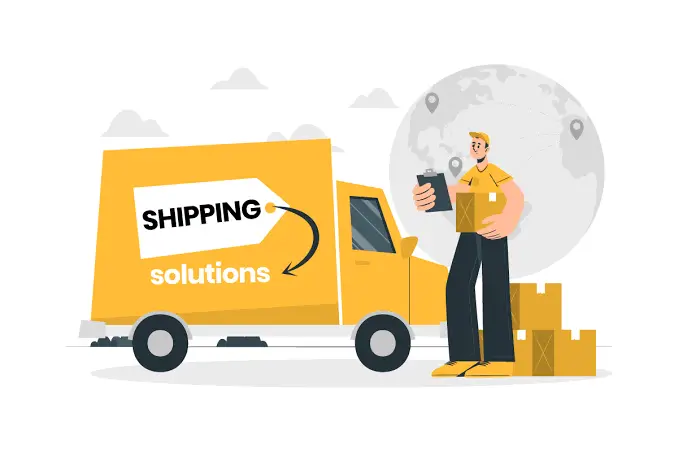 There are numerous eCommerce shipping methods to select from, and the top eCommerce stores offer their customers a wide range of options to choose from.
Doing this is recommended too, as it'll give you an advantage over your competitors who do not offer this feature.
If you're an online retail store owner and you're wondering which eCommerce shipping solution to offer, here's a summarized version of the top five shipping methods you can adopt for your business.
Same-day Delivery
This eCommerce shipping method provides customers with assurances that their parcels will reach them on the same day they placed their orders.
To achieve this type of highly ambitious eCommerce solution, you need to team up with a top eCommerce shipping company.
Overnight Shipping
Deliveries happening overnight are becoming the order of the day.
In a study by Statista, 18 percent of online shoppers prefer their parcels to get across to them the following day.
A good number of fulfillment services and eCommerce shipping solutions subscribe to this shipping method, providing overnight deliveries at different shipping costs.
2-Day Shipping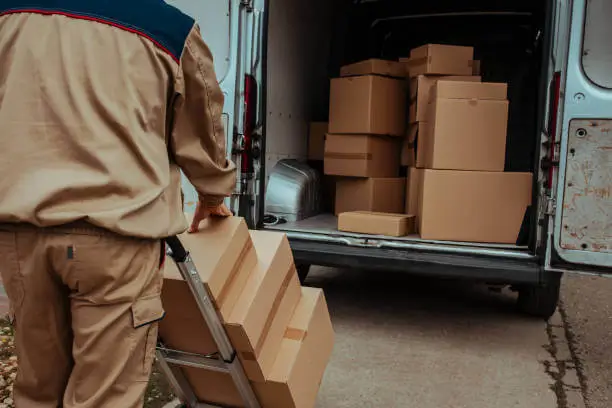 Even though the 2-day delivery shipping method isn't as fast as the next-day and same-day shipping methods, it's still an effective and fast shipping method.
44 percent of online consumers say that they are not opposed to the idea of waiting for two days to receive their ordered items.
For this reason, if speed and cost features are high on your list of priorities to consider for selecting shipping methods, this delivery option would be the way to go.
Longer Shipping Times
Even though everyone would like to get their orders as soon as they are purchased, a good number of consumers are not averse to the idea of waiting some days.
Studies have shown that 21 percent of consumers will wait for three to four days to get their orders, 10 percent will wait five to seven days, and two percent will wait for one to two weeks.
Therefore, for best practices, you should try to ensure that your delivery times do not exceed one week.
International Shipping
A lot of online shopping companies provide diverse international eCommerce shipping rates, and these rates are more costly to cater for delivering items over long distances.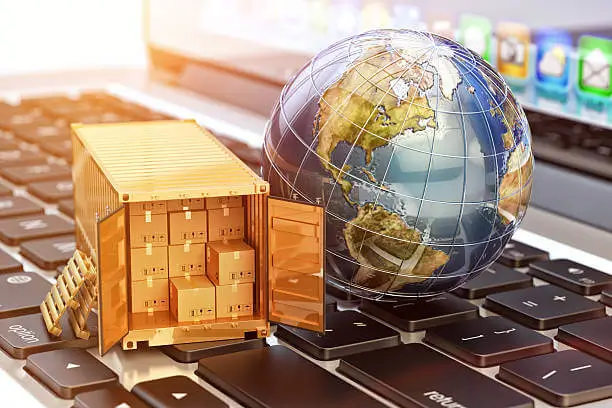 Best Ecommerce Shipping Solution Tips
Below are some of the most effective strategies for providing your customers with the best eCommerce shipping solutions.
Clarity
The significance of clarity in e-commerce shipping can not be ignored.
Make sure you furnish your buyer with a detailed explanation regarding standards on order fulfillment so that you don't end up with a dissatisfied buyer.
Weight Matters
Excellence in shipping can make an online vendor stand out against similar competitors.
To make shipping much more efficient, I recommend charging shipping costs based on the weight of the products.
Additionally, you should have an updated list of your product weights.
Hire the Right Team
Employ only the best professionals that will strengthen the shipping experience to suit your customers' needs.
They can help market your shipping and create good methods for telling shoppers about shipping promotions.
Same Day Delivery
Irrespective of price, people will pay more just to have their products sent to them as quickly as possible.
Use a credible courier, but this can be challenging, especially for small businesses dealing with same-day deliveries.
A good way to improve same-day delivery is by simplifying your procedures, managing inventory, and retaining a receptive bond with the delivery companies.
Offer Free Shipping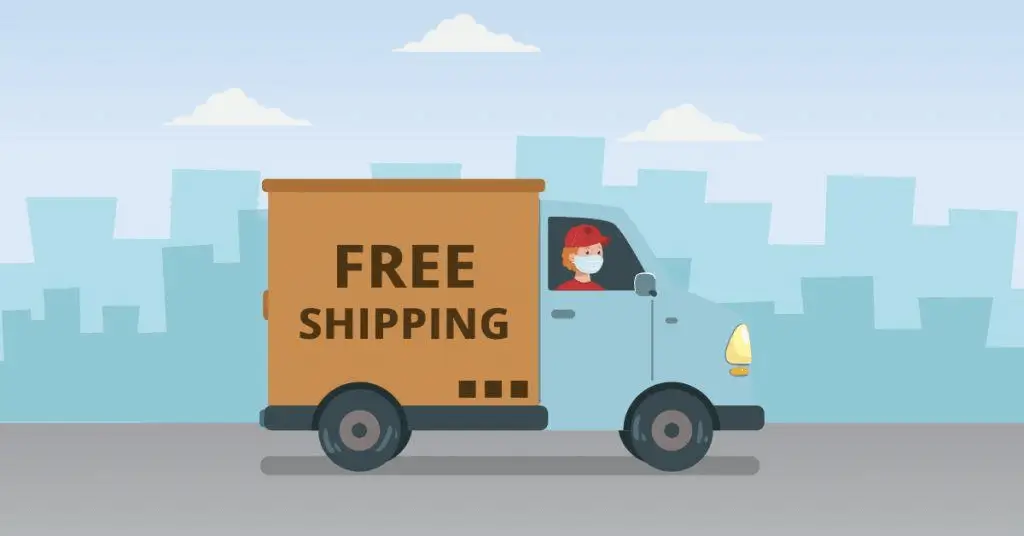 A lot of online customers depend solely on free shipping before making any order from an online shop.
This reduces the rate of abandoned shopping carts.
To make it easier, you can include the shipping costs in the product's cost.
Overnight Shipping
This is delivering products the next business day.
That means prices vary for overnight delivery customers.
Ensure to use suitable packaging for sensitive items and label them accordingly to ensure that they arrive at their desired destination safely.
Besides handling the products with care, always try to deliver on time, as this will help to boost your credibility.
Expected Date of Delivery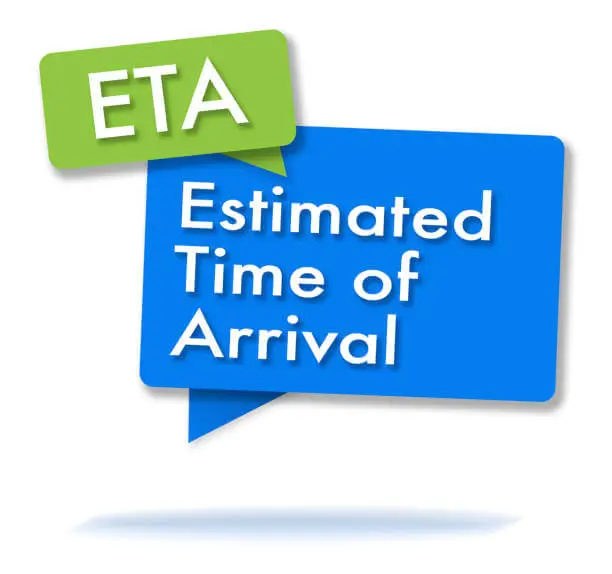 Let customers know the date to expect their delivery after ordering a product.
You can provide an alternative and faster shipping choice, even though it might be more expensive.
Provide a Transparent View at Checkout
Always ensure that shipping costs are understood before checking out.
Additionally, remember to include the amount to be paid before customers check out.
There should never be any unseen charges after checking out, as this can make the customer abandon the cart.
Updates
Shoppers should be kept informed with details of the shipping, like when their products have been shipped, the delivery status, and the tracking code.
That will eliminate unnecessary tensions.
Ecommerce Shipping Costs
Shipping costs are one of the things customers take into consideration before opting to buy from you.
Therefore, try to be cost-friendly as much as possible because shoppers can be discouraged from patronizing you if your prices are too high.
They'll forfeit to other competitors if products are too expensive.
Here are some factors considered by online vendors in determining the cost of shipping.
Insurance
Delicate and valuable products should have shipping insurance.
Provide secure and credible assurances in situations where products get destroyed or misplaced.
Nonetheless, most shipping companies include insurance costs in their charges.
Package Weight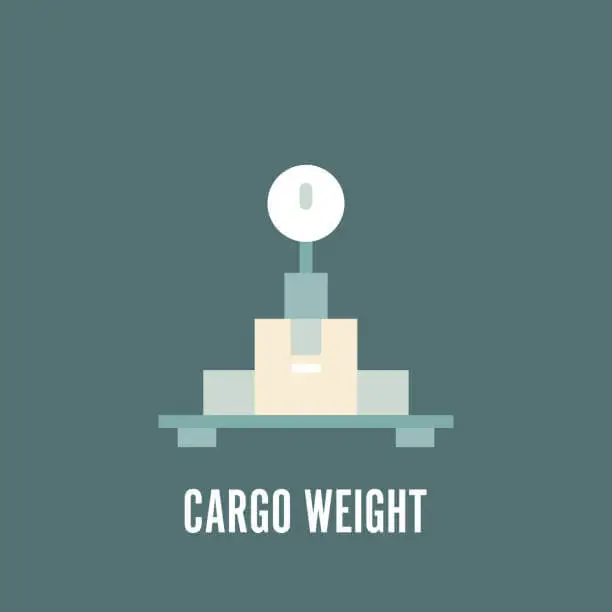 Weight is an important criterion considered when a company estimates its shipping cost.
The larger the package, the more costly it will be, depending on its weight and value.
Because most online stores partner with third-party shipping companies, the cost of shipping is mostly transferred to the buyer.
Distance in Transit
The distance between the departure location and the destination point is estimated at the time of shipping.
Factors like insurance payments and handling fees for delicate items come into play.
Package Size
Heftier packages will attract more charges from courier companies because it's third-party shipping.
This cost is, in turn, passed on to the customers.
Ecommerce Shipping Methods and Rates
Building a clear and well-structured eCommerce shipping solution can be tough, especially in the process of order fulfillment.
Some of the best shipping methods involve the following:
Real-Time Carrier Rates
Real-time carrier rates might be shown at checkout.
It is more profitable to charge clients based on real-time carrier charges, according to their desired destinations and delivery choices.
They'll be paying for the specific service rendered.
Free Shipping
Customers can always opt for free shipping.
However, in a real sense, it is not entirely free, because the cost might be carried by either the customer or the business.
Customers can pay indirectly through a rise in product costs, or the business can take the full cost from earnings.
It is advisable to balance the price so that both customers and businesses pay for shipping costs.
Nonetheless, devoted customers should be given some sort of discount code through free shipping just as a means of appreciation.
Flat Rate Shipping
A fixed shipping fee is referred to as a "flat shipping rate." It is either on all orders or orders under a specific order value, weight range, or any classification.
Bear in mind that there are different shipping rate systems by several e-commerce companies when they charge their respective customers. Be fair in charging shoppers. Some orders may exclusively encompass some shipping classifications.
Ecommerce Packaging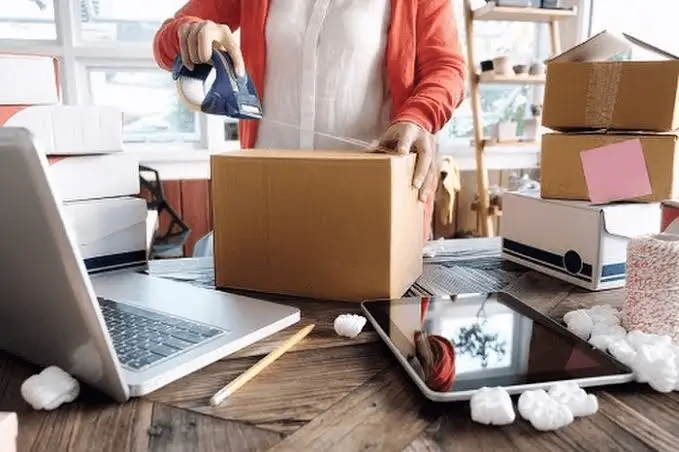 Product presentation can also be used to impress customers besides obtaining them on time.
Sustainable packaging can be valuable to a product. Thus, when packaging, the following should be considered:
Eco-Friendly Packaging
Packaging makes up for a large amount of home junk.
Therefore, use materials that are solely environmentally friendly, improving a promising planet while conveying what the customers expect.
Keep it simple.
Use simple and very light packaging. This also curtails overcharging from heavyweights, thus saving cost.
Most shipping costs are considered in terms of weight and quantity. Therefore, having light packaging will increase the prevalent earnings.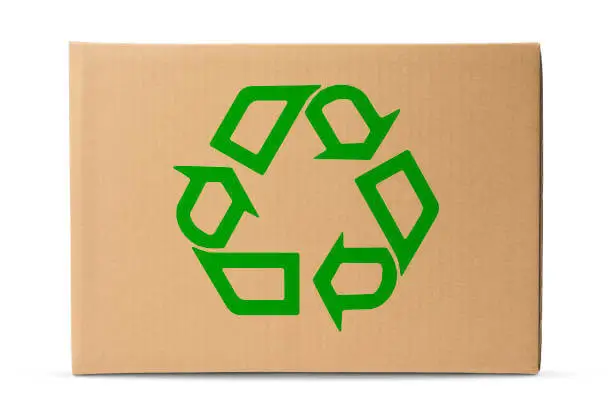 E-commerce Shipping Solutions
Data is pivotal in online shipping, you can stand out from your competitors. There are numerous shipping solutions like:
FedEx
Offering varied delivery alternatives, FedEx provides numerous prices to select from.
It has a special program that reflects the needs of new businesses searching for effortless shipping remedies.
Shopping Easy
With a decent user interface, they possess solutions for both small and average-sized users at affordable rates.
USPS
Based in the USA, it is among the most suitable shipping companies due to its affordability and dependability.
It is used only by sellers within the US.
DHL
Very prominent around the world in delivering services with an outstanding customer experience.
It can be expensive for online stores that are just starting up. Prices are evaluated via the transit tool and rate quota.
UPS
United Parcel Services (UPS), utilizing returns productively.
They also have a special program that caters to the preferences of smaller online enterprises in terms of convenience, covering a significant number of shipping areas.
E-commerce Shipping: Best Practices and Ideal Solutions
To have a profitable online business, it is important to utilize the best practices for e-commerce shipping.
That can make a big difference between you and your other competitors.
Have a crew that shares the same vision as you. They must deal with customer matters efficiently, with an orderly follow-up.
Reflect plainly on your customers' shipping alternatives, stating the useful components of your products along with the shipping alternatives.
Establish obvious and practical business objectives. It can be focused on generating more earnings or spanning shipping operations across the world. This can facilitate shipping operations for better dexterity.
Conclusion
It is difficult to solidify an e-commerce business without considering product shipping.
Each online business will have its peculiar drawbacks.
Regardless, never stop experimenting with the best feasible solution.
Lastly, strategic and adequate planning can be used to streamline the process of shipping.
Always ensure that the services of credible couriers are retained, as this provides clarity and strengthens loyalty.